Police say that the still unidentified man who died last night after being stabbed at Ogle has several tattoos on his body.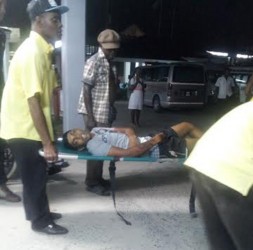 Police said that the man of East Indian descent has the letters A, N, D, Y in the form of a tattoo on the fingers of his right hand and is about 5' 6" in height, medium built and brown in complexion. He also has tattoos of the names Sheila, Falicia, Bibi and Fara, along with a cross and a rose on his chest.
At about 2030h yesterday, the man was found with suspected stab wounds on the Ogle Access Road, ECD.
He was taken to the GPHC where he succumbed while receiving medical attention.
Around the Web