The Rotary Club of Demerara helped to usher in the festive season at the Archer's Home, Byer's Home and Joshua House by embarking on a two-week campaign of cleaning, decorating and parties, in collaboration with the Guyana Prison Service.
According to a press release, on November 29 club members partnered with the prison service to conduct its annual cleaning and holiday decorating at the Archer's Home for senior citizens. After the hard work was done, they joined the residents for a tea party, at which they presented the 15 residents and staff with personal care hampers.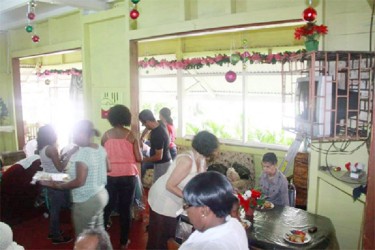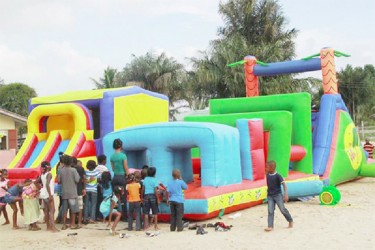 On December 6, Rotarians visited the Byer's Home, sister to Archer's Home, where they spent a day decorating for the holiday season. They also distributed hampers to 12 residents. Later, on December 10, the club hosted its annual Christmas party for over 500 children from ages four to eight at the Kuru Kururu Primary School. "The smiles and laughter from the children created a fun-filled and enjoyable day for everyone," the club said. Most recently, on December 11 the club hosted a dinner party at the Joshua Children's Home, serving dinner and party bags to the 60 residents.
Around the Web