Rosignol teen Yonette Branche was in the backseat of her father's car on Tuesday night when it collided with a parked Canter truck on the Public Road at Number 29 Village, West Coast Berbice as they were on their way home from the city, killing her in the process.
Yonette's father Alfred Branche was driving the car PLL 4691 and her mother Elise Branche was in the front passenger seat. A friend was in the backseat with Yonette and there was a box between them as the trip to the city apparently involving the clearing of some cargo.
According to reports, the McKenzie Street, Murphy Dam Rosignol, West Bank Berbice teenager, was pronounced dead on arrival at the Fort Wellington Hospital. No one else was injured in the accident.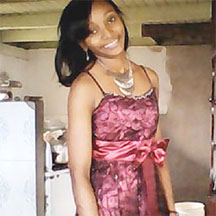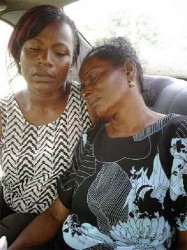 Stabroek News understands that the New Amsterdam Multilateral School student, who was scheduled to sit the 2015 Caribbean Secondary Education Certificate (CSEC) examination, might have been asleep when the vehicle came into contact with the parked Canter.
Police in a release said, "The driver of motor car PLL 4691 was proceeding along the roadway allegedly at a fast rate, when he lost control of the vehicle and collided with a parked motor Canter."
The accident occurred at 19:45 hrs,
However, the teen's grieving mother, who spoke to Stabroek News briefly, said that a vehicle with a bright light approaching them had blinded her husband, who hit the Canter on being unable to see what was in front of him.
After the impact, the girl was rushed to the Fort Wellington Hospital and pronounced dead on arrival after being rescued by some public-spirited citizens.
Her father was detained for some time but was released late Tuesday night.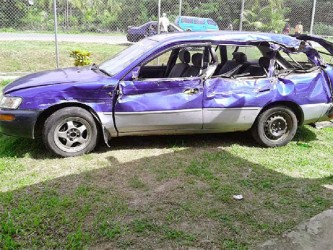 Branche is survived by her parents and five siblings.
Police are still investigating.
Around the Web