(Jamaica Gleaner) KINGSTON, Jamaica: Senior Superintendent James Forbes has been fined J$800,000 or six months in prison on the charge of attempting to pervert the course of justice.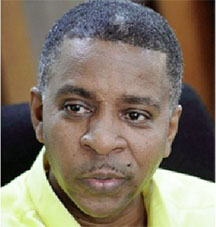 Resident Magistrate Stephanie Jackson-Haisley handed down the sentence in the Corporate Area Resident Magistrate's Court yesterday.
It comes six days after Forbes' conviction on a single corruption charge stemming from a traffic case involving businessman Bruce Bicknell.
However, Forbes' attorneys have signaled that they will appeal the conviction.
The magistrate had the option of imposing a fine or sentencing Forbes to prison for up to three years.
Forbes was arrested and charged for attempting to pervert the course of justice arising from a meeting he admitted facilitating between Bicknell and two police sergeants who had arrested the businessman in 2012 for allegedly offering them a bribe during a traffic stop in east Kingston.
Around the Web