(Barbados Nation) Fire roared through the Richmond, St Michael district yesterday destroying four houses and damaging two as at least six people were displaced.
Neighbours raced to the rescue but in the end some of the homeowners could not save a thing from the uninsured houses.
In the nearby Westbury Cemetery, parts of a few trees caught fire and flaming debris fell on the cemetery grass and started small fires that burnt some graves before they were quickly stamped out.
Superintendent of Cemeteries Rikky Cummins was spotted moving the cemetery's log books to his car in a preventative measure after smoke started to pour into the graveyard. Another man in a neighbouring house was on his rooftop throwing buckets of water on the house to prevent the fire from spreading.
Homeowner Norma Wickham was taken from her house and her daughter Marian shuddered at the thought that she might not have been saved if she was not at home.
Comments

(Trinidad Express) The treatment of persons at the Immigration Detention Centre is heartbreaking and inhumane says Khafra Kambon, chairman of the Emancipation Support Group.

(Trinidad Express) A magistrates' court employee charged with wasteful employment of the police after she allegedly made a false report that she was raped, appeared before a Princes Town magistrate yesterday.
TORONTO/MONTREAL, (Reuters) – The number of asylum seekers who illegally crossed the U.S.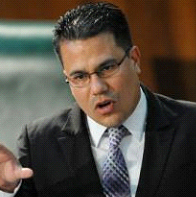 (Jamaica Gleaner) Decades of terrible fiscal policies, which have pushed Jamaica's debt burden to unbearable levels, have forced the country to seek alternative assistance, and set the platform for nations like China to partner with the island for mutual benefit, Senator Matthew Samuda has said.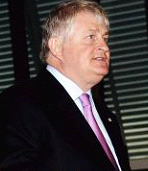 (Jamaica Gleaner) Digicel Group founder and chairman Denis O'Brien holds the largest stake in Deep Blue Cable, the new entity that aims to string the region with underwater fibre-optic cables.