Princess Hotel and Casino Attorney Ramona Vansluytman yesterday said that the hotel has volunteered assistance to the family of 17-year-old Shamar Edwards who drowned at the hotel's pool on Saturday evening. According to Vansluytman, the assistance has nothing to do with offering compensation to the family, but that the hotel is assisting the family with the funeral arrangements.
The lawyer also said that they are in the process of concluding investigations with the police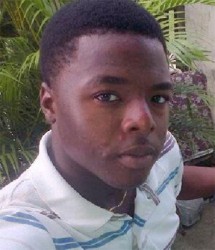 and that the hotel will accept the outcome of the results. "We are not speculating, we are cooperating with the police and we are waiting on the outcome of the investigations," she said.
Several sources had said that Edwards of East Ruimveldt, a sixth form student at the St Stanislaus College was at the poolside around 6 pm when he was found in an unconscious state in the pool.
He was taken to the East Demerara Regional Hospital at Diamond, where he was pronounced dead on arrival.
Edwards and some of his high school friends had gone to the hotel to swim.
Another source had told this newspaper that Edwards could have been saved had a lifeguard been around.
Meanwhile, Vansluytman said that the pool was open to the public at the time and that a lifeguard was on duty. "The lifeguard was on duty, he pulled him out of the pool," she said.
Comments

Nicolas Maduro CARACAS/LIMA, (Reuters) – A group of 12 regional nations plus the United States rejected Venezuela's new government-allied legislative superbody, saying they would continue to regard the opposition-controlled congress as the country's only legitimate law maker.

Eighteen prisoners at the Lusignan penitentiary were being treated for injuries last night following a reported attempt to kill a fellow inmate during which warders fired shots.

A 12-year-old girl is now dead, while her brother narrowly escaped a similar fate yesterday after their aunt's La Bonne Intention (LBI), East Coast Demerara house, which they were under, collapsed on them.

Guyana has officially applied for membership in the European Union's Extractive Industries Transparency Initiative (EITI) which will help in tracking revenues from oil and other natural resources.

State Minister Joseph Harmon yesterday reiterated that President David Granger's directive to the Police Service Commission to halt its consideration of promotions was intended to prevent damage to the image of the Guyana Police Force but he could not say under what authority the head of state acted.