Only three breathalyzer kits are functioning in three policing divisions.
This was revealed in a written response circulated in parliament on Monday by Minister of Home Affairs Clement Rohee to questions on breathalyzer kits posed by AFC Member of Parliament Catherine Hughes.
Hughes, in Notice Paper No 280 (Q 184 Opp 182) published on January 20, 2014, asked the minister to state if all the Policing Divisions were provided with fully functioning breathalyzer kits. She also requested the minister to state how many persons were tested during the last quarter of 2013 and how many charges were laid for persons failing such tests? Her final query was "Can the Hon Minister state the number of successful prosecutions achieved during 2013 against persons failing breathalyzer tests?"
Rohee's written answer stated that all Police Divisions were previously issued with breathalyzer kits.
However some have malfunctioned and at the moment three functioning kits are at A Division – Georgetown and the East Bank of Demerara, B Division – Berbice and D Division – West Demerara.
He said that arrangements are being made for an additional 40 breathalyzer kits to be procured pending the approval of the 2014 Budget. Driving under the influence is a major problem on the country's roads and the availability of only three kits would mean that many potential cases would not have been pursued.
Rohee also gave a list of the number of persons tested, charged, convicted and reprimanded and discharged in the police divisions.
In A Division, 20 were tested, 8 were charged, 8 were convicted and nil reprimanded and discharged. In B Division, 50 were tested, 31 were charged, 25 were convicted and 6 were reprimanded and discharged. In C Division, 17 were tested, 12 were charged, 11 were convicted and 1 was reprimanded and discharged. In D Division, 121 were tested, 89 were charged, 89 were convicted and nil reprimanded and discharged. In F Division, 1 was tested, 1 charged, 1 convicted and nil reprimanded and discharged, while in E and G Divisions, no one was tested, charged, convicted nor reprimanded and discharged.
Comments

Finance Minister Winston Jordan today moved in Parliament to amend the government's request for supplementary provisions which will allow some of the sugar workers made redundant to get their full severance at the end of January.

The Working People's Alliance (WPA) today announced its support for the government's restructuring of the sugar industry.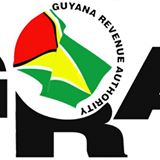 The Guyana Revenue Authority (GRA) today warned about the impersonation of licenced customs brokers.

(Reuters) – England's top order fired in unison to give them a four-wicket win in the second one-day international against Australia on Friday as Aaron Finch's second straight hundred for the hosts could not prevent them falling 2-0 behind in the series.

Four weeks after passing a $267 billion budget for 2018, the National Assembly will debate a supplemental provision of $1.75 billion to meet a portion of the severance pay for around 4,000 sugar workers.