Wendell Sooklall, the taxi-driver accused of causing the death of a cyclist by dangerous driving on Homestretch Avenue last week, was yesterday charged and placed on $250,000 bail after denying the crime.
Sooklall, 21, of 353 Cummings Street, North Cummingsburg, pleaded not guilty after the charge of causing death by dangerous driving was read to him in the Georgetown Magistrates' Court 1 by Chief Magistrate Priya Sewnarine-Beharry.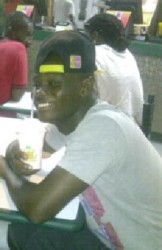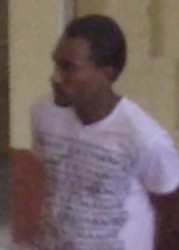 It is the police's case that on February 18, Sooklall was driving motor vehicle PPP 6592 around 11:30pm, heading west on Homestretch Avenue. At the said time, cyclist Quacy Leigh, 20, of 234 East Ruimveldt, was riding his bicycle in front of Sooklall, heading in the same direction. It is alleged that Sooklall had been speeding when his car collided with the rear tyre of Leigh's bike.
The collision sent Leigh to the ground, causing him injuries. He was picked up in an unconscious state and taken to the Georgetown Public Hospital (GPH), where he was hospitalised in the Intensive Care Unit until the following day, when he passed away.
Requesting reasonable bail, Sooklall's lawyer stated that her client had no previous convictions or charges and that he was not a flight risk. She further added that Sooklall was already on $100,000 station bail.
No objections to bail were raised by Prosecutor Michael Grant and the Chief Magistrate set bail at $250,000. Sooklall is set to return to court on April 1 for reports and fixtures.
Comments

Grace Mugabe   HARARE,  (Reuters) – Zimbabwe's first lady Grace Mugabe returned from South Africa early today, state media reported, after a 20-year-old model accused her of assault in an upmarket Johannesburg hotel room.

Michael Bhopaul, 16, doesn't know if he is this year's best performer at    the Caribbean Secondary Examination Certificate (CSEC) Examinations, but with preliminary results showing that he has obtained passes in 25 subjects, he will be hard to top.

Inmates at the Lusignan Prison turned over 33 improvised weapons yesterday morning to prison authorities, who say that they also apologised to the prison staff for the unrest at the facility on Friday night.

Well known Berbice attorney Chandra Sohan was arrested on Friday after he allegedly struck a pedestrian in a hit and run accident along the Williamsburg Public Road.

For a little more than an hour yesterday, the streets outside the Mackenzie Market rang with the voices of dozens of Linden residents who turned out to support a march against homosexuality.