The Guyana Power and Light (GPL) yesterday said that over the Easter weekend there were four complete shutdowns in the Demerara System.
GPL stated that technical problems at the Kingston power station caused the shutdowns at 9:58hrs, 11:04hrs and 12:02hrs on Easter Sunday. GPL said its engineers worked to rectify the problems and the last affected community was re-energised at 12.58hrs.
GPL did not elaborate on what these technical problems were. Critics continue to argue that despite assurances, GPL is nowhere near to getting on top of the problems plaguing the power company.
In addition to the three on Sunday, GPL yesterday said that on Tuesday at 4.45 am, a vehicle hit and broke a primary pole on Homestretch Avenue, causing a shutdown in the Demerara Interconnected System.
GPL said its teams replaced the pole and hardware and the affected communities were repowered by 05.46hrs.
GPL added that there were numerous localized outages as a result of kites becoming entangled in the network.
The statement yesterday, three days after the shutdowns, did little to answer why Easter Weekend was also plagued by constant low voltage and blackouts on the East Coast Demerara, in Georgetown and on the East Bank.
Residents along the coast were frustrated for most of Friday evening when they experienced low voltage which eventually ended in a blackout lasting up to four hours in areas such as Cummings Lodge and Industry.
On Saturday morning, blackouts persisted on and off from 10:00hrs to 14:00hrs, according to residents. GPL's statement acknowledged some of the issues but not all that were reported to Stabroek News.
Within Georgetown, affected wards included Lacytown, Cummingsburg and Alberttown.
Residents and businesses reported low voltage again on Monday. Along the East Bank, residents in Diamond and Providence reported frequent low voltage and blackouts over the weekend inclusive of Monday morning.
Comments

Finance Minister Winston Jordan today moved in Parliament to amend the government's request for supplementary provisions which will allow some of the sugar workers made redundant to get their full severance at the end of January.

The Working People's Alliance (WPA) today announced its support for the government's restructuring of the sugar industry.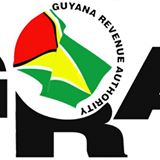 The Guyana Revenue Authority (GRA) today warned about the impersonation of licenced customs brokers.

(Reuters) – England's top order fired in unison to give them a four-wicket win in the second one-day international against Australia on Friday as Aaron Finch's second straight hundred for the hosts could not prevent them falling 2-0 behind in the series.

Four weeks after passing a $267 billion budget for 2018, the National Assembly will debate a supplemental provision of $1.75 billion to meet a portion of the severance pay for around 4,000 sugar workers.