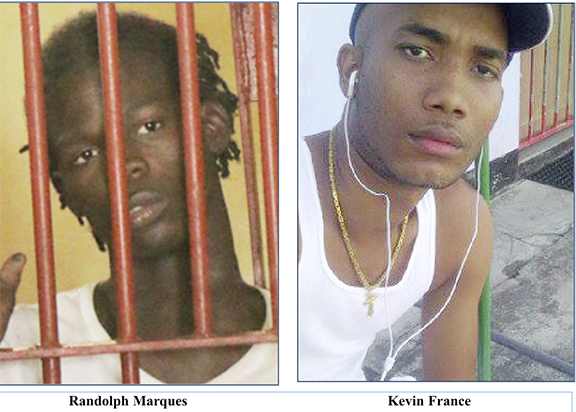 -lawyer says accused victims of police brutality, rigged ID parade
Two men accused of killing Patsan Trading salesman Bharrat Ramcharan were remanded to prison after being charged with the capital offence at the Georgetown Magistrates' Courts yesterday.
Randolph Marques, 20, and Kevin France, 26, were not given the opportunity to plead when they appeared before Chief Magistrate Priya Sewnarine-Beharry to answer to the charge, which alleged that they, on April 24, murdered Ramcharan during the course of a robbery.
Attorney James Bond represented both men during yesterday's proceedings. The lawyer informed the court that though another lawyer was scheduled to make an appearance for Marques, he would instead hold for the absent attorney.
According to Bond, both of the accused murderers had their constitutional rights breached. In Marques' case, the lawyer claimed that the man had been the victim of a "rigged" identification parade. "There were gross irregularities in the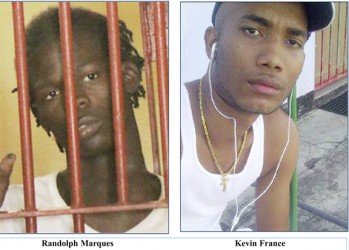 conducting of the ID parade," Bond declared. He added that Marques had also been beaten by officers.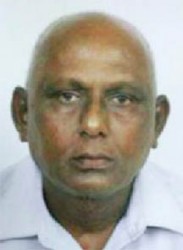 In France's case, he said, a statement had been solicited from the man through "trickery and inducement." In both instances, he further stated, the responsible police officers could be identified by both defendants.
Following the lawyer's claims, Magistrate Sewnarine-Beharry ordered Prosecutor Michael Grant to investigate the allegations. She also noted that the assertions were broad and did not mention any officers by name. After quickly conferring with both defendants, James provided the names of the two accused police officers.
The court also learned that there are 18 witnesses for the prosecution thus far.
The men will remain on remand until May 19, when statements are expected to be filed in the case.
On April 24, Ramcharan, 57, had been returning to the business's office with millions of dollars in cash when he was accosted by two men on a motorcycle. He was reportedly gunned down after refusing to hand over the money to the robbers.
He died less than 10 minutes later and before he was rushed to the Woodlands Hospital.
Comments

Legal Advisor to the Police, retired Justice of Appeal, Claudette Singh yesterday testified that there was insufficient evidence in the allegation made by Andriff Gillard of an alleged plot to assassinate President David Granger.

Today at 2 pm the 30 councillors of the Georgetown City Council will once again cast a vote on the future of metered parking in the city and several of them have told Stabroek News that they want to be sure their vote accurately represents a mandate from residents.

Crime Chief Wendell Blanhum yesterday made a written request to be recalled before the Commission of Inquiry (CoI) investigating the allegation of a plot to kill the President of Guyana to defend himself against "appalling" statements made by Assistant Commissioner of Police David Ramnarine.

Two men were yesterday remanded to prison by a city magistrate after they were charged with the fatal stabbing of Rawle Rodrigues which occurred in January.

Amid accusations that he has improperly tried to direct a constitutional commission, President David Granger said he had asked for a delay in police promotions to address complaints that have been made against law enforcers.