The Guyana Defence Force (GDF) says that investigations into the accidental discharge of a weapon on May 18 by one of its officers causing injuries to himself and a recruit has shown that the incident was a direct result of a breach of force policies.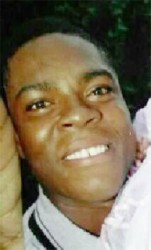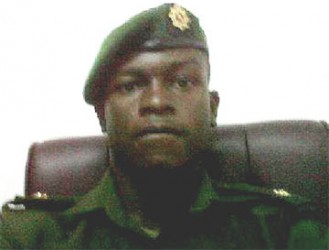 The shooting occurred at the Colonel John Clarke Military School at Tacama, Berbice.
Yesterday, the GDF said that investigations have revealed that the incident was a direct result of a breach of Force Policies, "paramount among them, those in relation to the carriage of a Service pistol and its handling in the presence of Recruits".
The Chief of Staff, Brigadier Mark Phillips has met with the relatives of the recruit, RCT Harding who is recovering from his injuries at the GDF's medical facility at Base Camp Ayanganna, along with Lt Othneil Hope.
The GDF said that the findings and recommendations from the Board of Inquiry are now being studied for possible initiation of disciplinary actions.
The GDF said it wished to assure the nation, particularly the families of current recruits that this was an isolated incident and "there is no threat to life or limb of their loved ones who are on our training bases."
Comments

Michael Bhopaul, 16, doesn't know if he is this year's best performer at    the Caribbean Secondary Examination Certificate (CSEC) Examinations, but with preliminary results showing that he has obtained passes in 25 subjects, he will be hard to top.

Inmates at the Lusignan Prison turned over 33 improvised weapons yesterday morning to prison authorities, who say that they also apologised to the prison staff for the unrest at the facility on Friday night.

Well known Berbice attorney Chandra Sohan was arrested on Friday after he allegedly struck a pedestrian in a hit and run accident along the Williamsburg Public Road.

For a little more than an hour yesterday, the streets outside the Mackenzie Market rang with the voices of dozens of Linden residents who turned out to support a march against homosexuality.
The woman killed during the violent storm in Jawalla, Region Seven on Friday, has been identified as a mother of two, who was seven months pregnant.