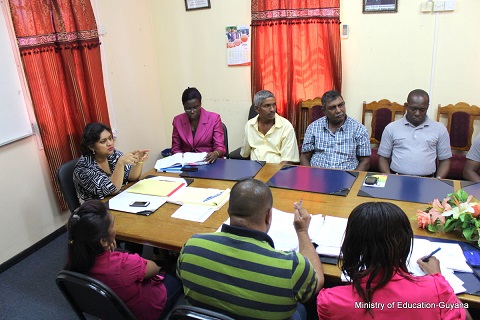 Minister of Education Priya Manickchand and Permanent Secretary, Delma Nedd on Friday held a meeting with contractors who will be constructing furniture for schools across Guyana and they were warned about timely delivery.
A release from the Ministry of Education today said that Manickchand called the meeting to discuss the need for contractors to meet their contractual obligations. She emphasized the importance of contractors delivering the furniture on time and of an acceptable quality.
"Ms. Manickchand pointed out to the meeting that the Government of Guyana, in understanding the importance of education in a country's development, allocated approximately M$300, so that every child can be comfortably seated in the classroom poised to receive quality education", the release said.
She warned that if the furniture is not delivered on time the Government will apply penalties under the relevant contracts.
The release said that the contractors undertook to "do their level best to meet the conditions they agreed to under the various contracts and expressed a deep understanding of the necessity to provide good furniture in a timely manner."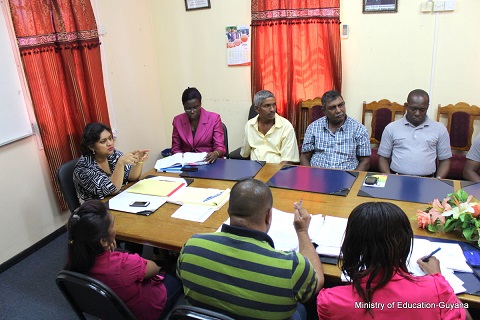 Comments

(Trinidad Guardian) Fifty five years after it was formed by legendary calypsonian Lord Kitchener, the Kalypso Revue tent is set to close due to financial constraints.

Finally honouring a court decision, the New Building Society (NBS) yesterday afternoon wrote a $59,033,000 cheque to former manager Maurice Arjoon for pension owed, after his lawyers attempted to levy on the assets of the bank, which then locked the doors of its Avenue of the Republic headquarters with customers and others inside.

A Diamond resident was yesterday remanded to prison after being charged with the death of Ishwar Ramanah, the Kaneville machine operator who was fatally shot during a robbery at his home last month.

A Sisters Village shop owner and his wife were seriously injured on Monday evening when they were attacked by cutlass-wielding bandits, who robbed them of the day's sales.

Although the Government of Guyana has paid more than $26 million for the Commission of Inquiry (CoI) into the education system, its final report has not been submitted after nearly two years.