Manickchand warns suppliers over school furniture
Minister of Education Priya Manickchand and Permanent Secretary, Delma Nedd on Friday held a meeting with contractors who will be constructing furniture for schools across Guyana and they were warned about timely delivery.
A release from the Ministry of Education today said that Manickchand called the meeting to discuss the need for contractors to meet their contractual obligations. She emphasized the importance of contractors delivering the furniture on time and of an acceptable quality.
"Ms. Manickchand pointed out to the meeting that the Government of Guyana, in understanding the importance of education in a country's development, allocated approximately M$300, so that every child can be comfortably seated in the classroom poised to receive quality education", the release said.
She warned that if the furniture is not delivered on time the Government will apply penalties under the relevant contracts.
The release said that the contractors undertook to "do their level best to meet the conditions they agreed to under the various contracts and expressed a deep understanding of the necessity to provide good furniture in a timely manner."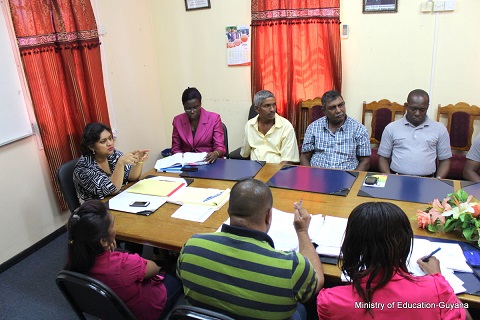 Most Read This Week