Triumph woman dies after saving grandson from lorry
An elderly woman died after she was struck down and run over by a lorry on Monday at the intersection of Avenue of the Republic and Robb Street.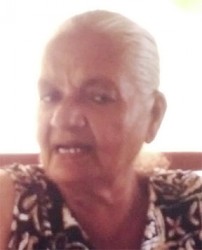 Dead is Rajmatti Ram, 73, of Triumph, East Coast Demerara.
A police press release stated that the incident occurred at about 14:30h on Monday. According to the police, investigations have revealed that Ram, who was pronounced dead on arrival at the Georgetown Public Hospital (GPH), was struck down by a motor lorry.
Ram's daughter Bonita Ram, said that Ram was with her seven-year-old grandson at the time of the accident. Bonita said that Ram pushed her grandson out of the lorry's way and took the full impact. Bonita said she has since learnt that her mother's neck was broken. She said that a post mortem examination will be conducted today.
Ram who is scheduled to be cremated, is survived by her children, grandchildren and siblings.
The driver is in police custody assisting with the investigations, the police said.
Most Read This Week