The Government of Guyana today condemned what it says are "war crimes" being committed in the Gaza Strip and is backing calls for an international probe of the situation there.
The Government of Guyana statement follows:
The Government of Guyana continues to follow the tragic events obtaining in Gaza and condemns in the strongest of terms the deaths of hundreds of innocent lives including women and children. We also express our deep condemnation of the war crimes being committed and the Israeli air strike on the United Nations Shelter for refugees which has killed over a dozen people. Guyana deeply regrets this additional loss of life and injury. Moreover, the action has signaled a wanton disregard for the internationally renowned symbolism of the United Nations.
The Government of Guyana supports the call of the United Nations Human Rights Council to launch an international inquiry into the situation in Gaza and that those accountable should be brought to justice.
The Government reiterates its call for a peaceful and lasting solution to the Israeli-Palestinian conflict.
Comments

Finance Minister Winston Jordan today moved in Parliament to amend the government's request for supplementary provisions which will allow some of the sugar workers made redundant to get their full severance at the end of January.

The Working People's Alliance (WPA) today announced its support for the government's restructuring of the sugar industry.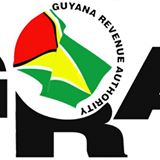 The Guyana Revenue Authority (GRA) today warned about the impersonation of licenced customs brokers.

(Reuters) – England's top order fired in unison to give them a four-wicket win in the second one-day international against Australia on Friday as Aaron Finch's second straight hundred for the hosts could not prevent them falling 2-0 behind in the series.

Four weeks after passing a $267 billion budget for 2018, the National Assembly will debate a supplemental provision of $1.75 billion to meet a portion of the severance pay for around 4,000 sugar workers.