Lisa Punch relying on West Coast votes again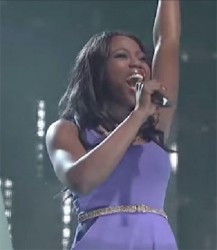 Guyanese songstress Lisa Punch will have to wait on the West Coast once again to know her fate as she didn't qualify automatically after last's night episode of ABC's Rising Star.
Punch scored an overall total of 59 percent, one percent short of being named in the top seven positions. She will be one of six persons relying on the West Coast vote.
Singing Alicia Key's 'This Girl is on Fire', Punch gave her all and earned the approval of all three judges on the panel but not enough to gain an automatic place.
Some have opined that her score was due to fact that she was placed in the second hour of the show when viewership drops.
Most Read This Week