The bodies of two miners have been found at Aranka, Cuyuni River where they were feared to have drowned on Tuesday afternoon.
Dead are Junior Williams, 19, from South Ruimveldt Gardens, and Leon D'Aguiar, 20, from Mahaica Village, East Coast Demerara. D'Aguiar was found at approximately 7:30am yesterday by search parties while Williams was found at approximately 4:30pm. The bodies were airlifted from the Aranka backdam and taken to the Lyken's Funeral Home.
The mother of Williams, Vanessa Bancroft was too distraught to speak to Stabroek News. Instead, her sister, Donna recounted how they heard the news. She related that they received a call from the men's boss, Floyd Wade who informed them that Williams was feared dead after the men were crossing a creek in Aranka Backdam. D'Aguiar reportedly slipped into the water and Williams attempted to rescue him but was pulled overboard.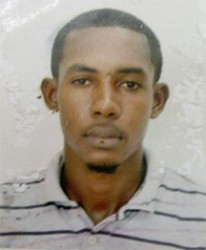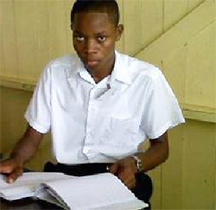 According to reports, D'Aguiar was not a good swimmer, which prompted Williams to try to save him. Several search parties were formed and the two bodies were found. Ivan Wade, brother of the boss and colleague of the two men, said that they were instructed to collect some spare parts from across the river using a boat. He added that they were dropped off by the boatman, but on their way back, decided to manoeuvre themselves onto pieces of wood that were in the water. In the darkness they fell into the water. He recounted that after the incident, they blocked a portion of the creek so that they could find the men. The two men had reportedly been working with Wade for the past three weeks.
Attempts to make contact with D'Aguiar's family were futile. According to sources, his mother lives in Antigua and Barbuda.
Comments

Michael Bhopaul, 16, doesn't know if he is this year's best performer at    the Caribbean Secondary Examination Certificate (CSEC) Examinations, but with preliminary results showing that he has obtained passes in 25 subjects, he will be hard to top.

Inmates at the Lusignan Prison turned over 33 improvised weapons yesterday morning to prison authorities, who say that they also apologised to the prison staff for the unrest at the facility on Friday night.

Well known Berbice attorney Chandra Sohan was arrested on Friday after he allegedly struck a pedestrian in a hit and run accident along the Williamsburg Public Road.

For a little more than an hour yesterday, the streets outside the Mackenzie Market rang with the voices of dozens of Linden residents who turned out to support a march against homosexuality.
The woman killed during the violent storm in Jawalla, Region Seven on Friday, has been identified as a mother of two, who was seven months pregnant.