SAN FRANCISCO, (Reuters) – Personal data including text messages, contact lists and photos can be extracted from iPhones through previously unpublicized techniques by Apple Inc employees, the company acknowledged this week.
The same techniques to circumvent backup encryption could be used by law enforcement or others with access to the "trusted" computers to which the devices have been connected, according to the security expert who prompted Apple's admission.
In a conference presentation this week, researcher Jonathan Zdziarski showed how the services take a surprising amount of data for what Apple now says are diagnostic services meant to help engineers.
Users are not notified that the services are running and cannot disable them, Zdziarski said. There is no way for iPhone users to know what computers have previously been granted trusted status via the backup process or block future connections.
"There's no way to `unpair' except to wipe your phone," he said in a video demonstration he posted Friday showing what he could extract from an unlocked phone through a trusted computer.
As word spread about Zdziarski's initial presentation at the Hackers on Planet Earth conference, some cited it as evidence of Apple collaboration with the National Security Agency.
Apple denied creating any "back doors" for intelligence agencies.
"We have designed iOS so that its diagnostic functions do not compromise user privacy and security, but still provides needed information to enterprise IT departments, developers and Apple for troubleshooting technical issues," Apple said. "A user must have unlocked their device and agreed to trust another computer before that computer is able to access this limited diagnostic data."
But Apple also posted its first descriptions of the tools on its own website, and Zdziarski and others who spoke with the company said they expected it to make at least some changes to the programs in the future.
Comments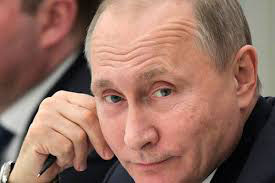 MOSCOW,  (Reuters) – Russian President Vladimir Putin won a landslide re-election victory yesterday, extending his rule over the world's largest country for another six years at a time when his ties with the West are on a hostile trajectory.

WASHINGTON,  (Reuters) – Republican senators warned President Donald Trump yesterday not to fire Special Counsel Robert Mueller, and said the president must let federal investigators looking into Russian meddling in the U.S.

BEIJING, (Reuters) – Chinese Foreign Minister Wang Yi retained his job and was also promoted to a state councillor yesterday, meaning he now has the country's two top diplomat roles, in a vote of confidence for his strong defence of China's interests.
CARACAS,  (Reuters) – At each other's throats for two decades, militants of Venezuela's socialist state and opposition seldom agree on anything.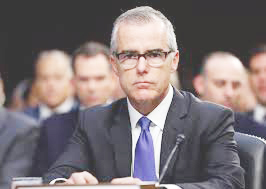 WASHINGTON (Reuters) – US Attorney General Jeff Sessions fired the FBI's former No 2 official Andrew McCabe on Friday, prompting McCabe to say he was targeted for being a witness into whether President Donald Trump tried to obstruct the probe of Russian meddling in the 2016 election.