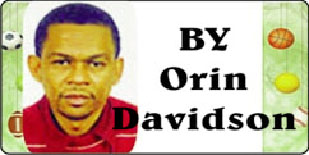 The headlines have been dominating Regional sports pages ….."West Indies knocked out by rain in T20 semi-finals".
Really!!!
Yes, the thunderstorm  that rocked  Mirpur  last Thursday was a factor in the first semi-final game, that ended with Sri Lanka progressing,  but the reality is that West Indies have no one but to blame but themselves for failing to retain the International Cricket Council (ICC)  Twenty20 World Cup title.
Not for the first time poor strategy resulted in the Regional team ending a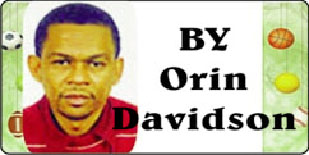 Global competition prematurely. On the outside looking in.
Rain and the dreaded Duckworth/Lewis system of determining results in matches, thus affected, have become part and parcel of all limited overs competition for decades.
Thus, planning for such an eventuality is just as important as who bowls the death overs or which batsman starts and finishes innings.
Yet, from West Indies' placid approach in chasing Sri Lanka's 161-run target, you got the impression, the impending rain, that eventually ended the game, was never taken into consideration by the defending champions.
It seemed West Indies' coaching staff were the only ones in Bangladesh who failed to check the weather forecast.
That seeming oversight culminated in the latest of a never-ending list of tactical blunders exposed by   West Indies management's failure to shuffle the batting order against Sri Lanka.
This is not a case of one joining the "Hindsight is 20/20 vision" bandwagon or Monday Morning quarter-backing, you would expect better foresight from a bunch of professionals earning their livelihood from coaching teams.
Chris Gayle, who left the ground with an injured ankle while fielding in the game's first hour, was persisted with at the top of the batting  order and his subsequently ultra-sedate batting and  super- casual running between wickets,  suggested he expected  Montego Bay-type weather in February, for the rest of the day.
Or it seemed he was waiting for another Darren Sammy, Dwayne Bravo blitz at the end, thus saving his energy for a repeat Gangnam dance victory celebration.  Of course, the threatening rain,   was the first words out of TV presenter, ESPN's Barry Wilkinson's mouth before play, eventually left Sammy "high and dry" without facing a ball, and West Indies title ambitions in tatters.
Stymied by the injury or not, the normal ball-crushing Jamaican was the wrong man to start with in his normal opening position.  He was a far cry from earning the bludgeoning ball beater reputation he acquired  around the world  this series,  and  went on to waste 13 balls  for a paltry three-run total against Sri Lanka. His partner Dwayne Smith got the message, by helping to reel off 17 runs from the first over, but when both were dismissed, the out-of-form Marlon Samuels was shockingly retained at number four.   His wretched results continued, and the 28-ball ball 18 runs he accumulated was a recipe for defeat, when an aggressive start was required to top Sri Lanka according to Duckworth/Lewis.
Why was Samuels not dropped down the order despite struggling throughout the competition, is a question the team strategists ought to explain.
The typical free scoring right-hander who almost singlehandedly blasted West Indies to victory the last T20 W/C final, was a shadow of himself this series.   He failed to average a strike rate of even 100 in five innings, yet when the team needed to blaze for runs from ball one, he was handed a key role.
Bravo and Sammy, the team's most effective hitters presently, were wasted at five and six in the order. With both men averaging strike rates around 200, they needed to be batting no less than number two and three, with rain expected, to stay ahead of Sri Lanka in the Duckworth-Lewis calculation.
West Indies paid the penalty as a result and fell short by 27 runs, when the thunderstorm and hailstones swamped the Shere Bangla stadium with 6.1 overs left of the allotted 20.
It was a case of the defending champions frittering away their chances in the dressing room,   where the buck must stop at head coach Ottis Gibson's feet, for the team's abject tactical awareness.
Galling it was for fans, as it was the second time in less than a year, the Regional team dropped the ball when it mattered most strategically, that hurt their chances in global competition.
Déjà vu struck again, following West Indies' ouster from last year's Champions Trophy 50 overs series when they similarly fell victim to Messers Duckworth and Lewis, against South Africa in England. With a constant drizzle threatening the Regional team's reply then,   Kieron Pollard failed to protect his wicket at a crucial time that resulted in a tie which was enough for South Africa to scrape into the semi-finals.
Lack of awareness it was then and again on Thursday as Gibson's inability to assert control in fixing the batting order, left his credibility in his role as team leader, shattered.
In retrospect, it should not be surprising as he was caught napping, as   the television cameras captured him literally dozing off during the preceding series against England in Antigua.
Poor strategizing has dogged this team before and currently throughout Gibson's reign.  The Champions Trophy blooper under Bravo's captaincy, followed up with the stunner with Sammy in charge, vindicate the folly of the West Indies Cricket Board's decision to renew Gibson's contract for a whopping additional three years, in 2013.
He has not taken the team out of the basement in the Test and ODI rankings, and when presented with an opportunity to prove them worthy as T20 world champions, his shortcomings predictably got in the way. Who can now argue that West Indies' 2012 T20 title success was not a mere flash-in-the pan performance.
When a competitor can repeat title success, it is then they are deemed worthy champions.
Battles in this era of intense professional competition, are won and lost off the pitch, and as Gibson and company proved, they are still behind the rest of the world in the mental game.
The match and title was lost when West Indies two best hitters were underutilized.
Sammy is now one of the world's most destructive batsmen in both formats of the game's shorter version, and fully deserves the US$635,000 salary he will earn from the Indian Premier League's (IPL) Delhi Daredevils.  He should've been there at number three in the innings order, with the opening position allotted to Bravo, whose electric batting when he took the crease belated at five, made it look like Gayle and Samuels were playing on a different pitch.
At the press conference afterwards, Sammy was reduced to apologies.   Yet, it should've been Gibson embracing the hot seat.
His zero head coaching experience prior to accepting the appointment in 2010, has come full circle.   And like the recently resigned England head coach Andy Flower, a major casualty from that country's Ashes debacle, Gibson should be made accountable for yet another West Indies failure.
Comments

Fresh from her victory over Agnieszka Radwanska of Poland (world- ranked number 35) whom she thrashed 6-2, 6-2 in the quarter-finals of this year's ASB Classic, American world-ranked tennis player Sachia Vickery accompanied by her mother Paula Liverpool and her brother Dominique Mitchell, yesterday paid a courtesy call to Minister of Social Cohesion who is also the Minister Responsible for Sport, Dr.

Minister with Responsibility for Sport Dr. George Norton yesterday reiterated his support for boxing and sport in general during a courtesy call by the top brass of the Guyana Boxing Board of Control (GBBC) and some of the combatants on the 'Bad Blood' card scheduled for Saturday at the Cliff Anderson Sports Hall (CASH).


The year 2018 has started badly for the Guyana Football Federation (GFF) as its Marketing Director, Dario McKinnon, has reportedly tendered his resignation.

MOUNT MAUNGANUI, New Zealand, CMC – West Indies Under-19s' title defence ended in shambles with a heavy 76-run defeat to South Africa Under-19s, but controvery accompanied their disappointing exit from the International Cricket Council (ICC) Youth World Cup here yesterday.

West Indies fast bowler Ronsford Beaton says he remains reassured even though there are suspicions about the legality of his bowling action an issue which poses a threat to his fledging career.