Acting President of the Guyana Cricket Board (GCB) Fizul Bacchus yesterday said that he intends to sit with his executives and discuss what penalty will be taken against the Berbice Cricket Board (BCB) following the staging of the 2014 May 26 Independence T20 Cup which was not approved.
Neither the West Indies Cricket Board nor the Guyana Cricket Board had given permission for the tournament to be staged and according to the GCB, repeated pleas not to go ahead with the staging of the competition fell on deaf ears.
Bacchus is currently acting as head of the GCB in the absence of Drubahadur who is out of the country.
"Because they breached the GCB and the WICB I, along with the executives have to plan away forward to discuss the situation" said Bacchus.
The GCB has written informing the GCB of pending disciplinary action from the WICB.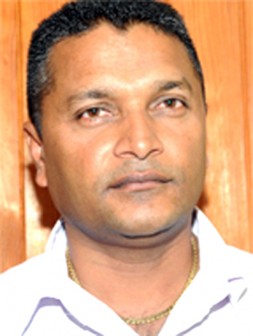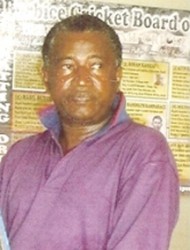 "As instructed by the Guyana Cricket Board's Executive Committee meeting of Friday 6th June, 2014, I hereby inform you that the Berbice Cricket Board has been referred to the West Indies Cricket Board for disciplinary
Action regarding the staging of unapproved or unauthorized cricket in Guyana.
"Your board is fully aware of the requirements for unapproved/unauthorized cricket and you were further reminded by both the GCB and the WICB on the required procedure yet still, your cricket board went ahead and organized such cricket on the 25th May 2014," the letter signed by GCB secretary Anand Sanasie stated.
Contacted for a comment yesterday, Sanasie and Bacchus, who were attending one of their ongoing court cases briefly explained to this newspaper that the unauthorized staging of the tournament last month was an indirect violation to the GCB and the West Indies Cricket Board (WICB) who deemed the one day competition unsanctioned.
Sanasie also reiterated that the BCB acted contrary to the rules and regulations of the GCB and their mother board the WICB despite multiple warnings, further stating that they (the BCB) needed to comply with the directions from the highest governing cricket body responsible for the welfare of players around Guyana and the Caribbean the WICB.
Contacted for a comment yesterday BCB president Keith Foster told Stabroek Sports hat he had not yet seen the letter and as such was unable to comment.
Around the Web