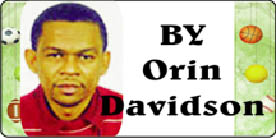 As the countdown intensifies for the World Junior track and field championships, top United States-based coach Shaun Dietz feels Guyana has an excellent chance to produce its best ever display which however can be ruined if the local national governing does not act with more alacrity.
The "unsure status" of fast improving sprinter Brenessa Thompson's participation is of concern to her coach Dietz who feels her inclusion could produce at least two medals.
Guyana has a single medal won at the World's most prestigious junior athletics competition in 2012 through Kadecia Baird who, along with New-York based Thompson could add to that tally this year says Dietz.
"It worries me that no one as yet can find a ticket for Brenessa," he lamented.
Thompson, the daughter of former Guyana sprint champion Brennon Thompson, staked her claim with a scintillating 11.34 seconds 100 metres run for a narrow second place finish at the United States national High School outdoor championships in North Carolina last weekend.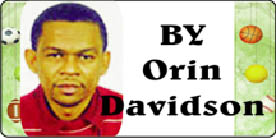 The time would have won a medal in the event at the last World Junior championships in 2012.
Thompson first achieved the qualifying standard with a 11.79s run at the New York school championships more than a month ago, topping the 11.90s requirement.
Subsequently, her time was submitted to the Athletics Association of Guyana, yet Dietz said a ticket for her to travel to Eugene, Oregon for the Worlds has not materialized.
Baird, also based in the U.S. and who Dietz coached to a second place finish for Guyana's first ever medal at the last World Junior championships in Spain, along with local sprinter Jason Yaw have been confirmed for the 20 years and under event.
Thompson's latest achievement was an astounding improvement of 45 hundredths of a second faster   than her previous personal best of 11.79s.
Dietz pointed out that Thompson's 11.34s was much better than the winner of the event at trials of powerhouse Jamaica also held last weekend even though it was wind assisted by .7 over the 2.7 metres per second allowed.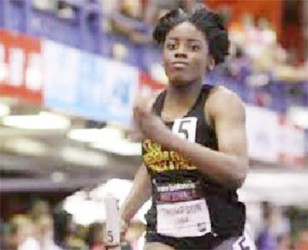 The coach explained though that Thompson would have been clocked at around 11.44s under normal circumstances.
AAG president Aubrey Hutson yesterday explained that the cash strapped association is not in a position to finance Thompson's participation, given the expenditure it used to fund the country's 12-person Junior Carifta Games in April. Thompson, Baird and Yaw were part of that team.
He, however pointed out that Thompson has been entered for the World Championships and only needs to be provided with a ticket and accommodation money.
Baird and Yaw are fully funded by the World ruling body International Association of Athletics Federations (IAAF) based on an allocation of two for Guyana.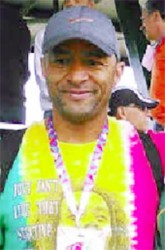 Huston explained that countries receive IAAF funding based on past performances at World Championships.
Meanwhile, Baird's hopes for honors at her first National Collegiate Amateur Athletics (NCAA) Division One championships were marred by a hamstring injury she suffered last Friday in Eugene, Oregon.
According to Dietz, the University of Nebraska sophomore hurt her hamstring in the 4×100 metres relay and had to withdraw from the 200 metres semi-finals. She was also down to race in the 4×400 relay.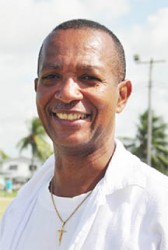 However, Dietz is confident the Junior Carifta and senior CAC Games gold medalist will be fit for the July 22-27 World Juniors event.
"She will be ready, all she needs, is to be in the right state of mind."
Around the Web