Alpha United suffered their second consecutive CONCACAF Champ-ions' League group loss following their 4-1 defeat to Portland Timbers on August 19 at the National Stadium, Providence.
Despite failing to secure a point in their home fixtures, realistically can Alpha United still qualify for the second round of the event when they begin their away campaign on August 28th in Honduras?
Read what the pundits have to say about this.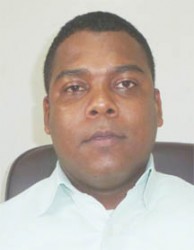 Vernon Burnett-GFA President
"It's not a case where they can be ruled out. They have two games left and if they win both by the kind of margin they need, then they can qualify. It's my hope that Alpha uses this as a benchmark and recognize that the level that they would have played during the last two games, is not the level that will get them through to the next round.
"They have to step up their game and play higher quality football. Once they do that, I think they can win. However, it is my view that the first game was a giveaway. That was their best opportunity to secure a victory and I think if they would have secured that victory, the team would have started out on a high.
"They really played poorly in the first game which was an easier game to win than the one on Tuesday. To secure victories in the next two games, Alpha will have to improve on every aspect of their game."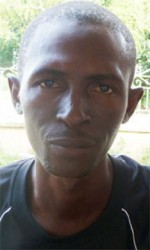 Calvin Allen-Fruta Conquerors Head Coach
"In reality anything is possible in football but at this stage it is highly improbable. The homes games are supposed to be the easy games to win but after conceding two defeats at home, I think it's highly improbable.
"The coach will have work to magic, even though I am fully behind them, its mission impossible right now. I wish them the best luck and hope they can secure a win."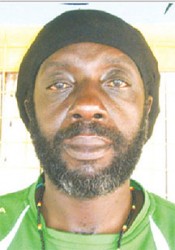 Herbert McPherson-Buxton United Head Coach
"I think their chances are slim. They will have to improve more on their attacking football. The final pass in the opponent's third they are not getting off. They weren't consistent in attack, they are attacking in patches.
"Every time they did that, they looked dangerous but the final ball is not getting through. I don't know how much work they can do but they looked very off the other night.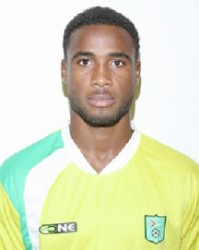 Vurlon Mills-Golden Jaguar International
"I think it's difficult for them to qualify now. After losing their first two games at home, it will be much more difficult to get a victory away. I think they have improve on their style of play and change their system.
"They have to get a system that will accommodate the type of the players they want to play together. I think they can get a victory against the Honduras team, because they defence is more vulnerable but not against the Portland Timbers team."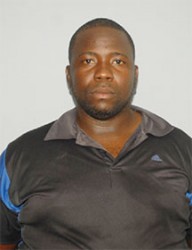 O'Neil Heywood-Den Amstel Coach
"They can't qualify. They have to beat Honduras 2-0 and Portland 4-0. It's a challenge and they are not qualifying. The main factors is that they lost both of their home games.
"The home games are what they are supposed to win and then they can go away and get a draw to go through to the next round.
That will be hard because they are going to Honduras and United States and the home teams will get better home support and they have already beaten them. The away games will be harder."
Comments

BIRMINGHAM, England, CMC – Rain halted a promising West Indies fightback after opener Alistair Cook struck his third career double hundred, to put England in command of the day/night opening Test at Edgbaston here Friday.

GROS ISLET, St Lucia, CMC – Darren Sammy has been sacked as captain of St Lucia Stars, paying the price for the franchise's woeful start to the Caribbean Premier League.
Pacesetters crushed Knights 131-59 in their Open Divisional fixture, when the Georgetown Amateur Basketball Association (GABA) League Championship continued on Thursday, at the Burnham Court at Carmichael and Middle streets.
Rising Stars continued their unbeaten run in the Bartica Zone of the NAMILCO under-17 League, trouncing Strikers by a 4-0 scoreline on Thursday, at the Bartica Secondary School ground.

The Guyana Amazon Warriors will take on top of the table Trinbago Knightriders in a must-win encounter today, in front of an anticipated capacity crowd, following their crushing loss to the Jamaica Tallawahs on Thursday night at the Guyana National Stadium, Providence.