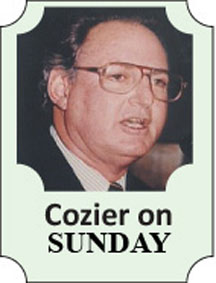 REGARDLESS of however overwhelming the result, it has become obligatory for captains to speak at post-match presentations of "taking positives out of the game."
They don't come much more overwhelming than the West Indies' crushing loss to South Africa in the first Test in Centurion yesterday – an innings and 220 runs in 243.2 overs, less than the equivalent of three full playing days. It was their third heaviest by an innings in their 501 Tests since the first in 1928.
Even then, Denesh Ramdin followed what has become standard operating procedure in his subsequent comments.
"Hopefully after this game we can refocus and in (the second Test) in Port Elizabeth create some chances," he said. "We'll take positives from this game and the memories of our last win in Port Elizabeth (in 2007, West Indies solitary victory in South Africa)."
Far from moaning over Kemar Roach's damaged ankle that has eliminated his only penetrative bowler, he asserted: "We do believe we have the resources to take 20 South African wickets." They only managed five as Hashim Amla and A.B.deVilliers amassed their record 308-runs fourth wicket partnership in the first Test.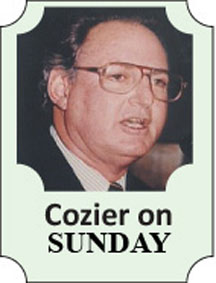 As unconvincing as it sounded, it was a necessary rallying call to his players.
Ramdin couldn't, after all, come straight out and tell Mike Haysman, "The only hope we have is for Amla, deVilliers, Philander and Dale Steyn to all come down with chikungunya between now and Boxing Day."
His team would hardly have been heartened had he said that he now realised what made Kim Hughes quit in tears as Australia's captain and England choose four different skippers in one series at the height of West Indies' domination in the 1980s, even more relentless than South Africa's at present .
A touch of realism, a reminder of relatively recent history and the old chestnut that cricket's a funny game might have had a somewhat more persuasive effect.
SuperSport Park's register confirms it as South Africa's unconquered bastion, as Kensington Oval once was to the West Indies. They have won all 15 Tests on the ground since the first in 1997; yesterday's was the sixth in succession by an innings. All challengers have been sunk there except England who have escaped by the simple expedient of avoiding it.
Test cricket's current No.1 against a depleted No.8 at SuperSport Park was a recipe for yesterday's outcome. Ramdin and his squad are justifiably relieved to be heading south to St. George's Park in the coastal city of Port Elizabeth.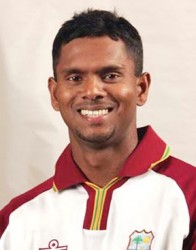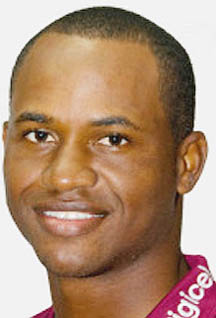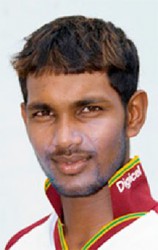 Hosting the Boxing Day Test of 2007, it was the venue of the West Indies' first, and only, victory in their 13 Tests in South Africa.
Led by Captain Chris Gayle, they were undeniably stronger than they were at SuperSport Park yet, without a win over a major Test team in seven years, began as similarly underrated underdogs.
They triumphed by 128 runs within four days although there was no happy ending as they went down in the two Tests that followed.
Three of their persecutors at SuperSport Park were on the beaten side in 2007 – Amla, deVilliers and Steyn; Ramdin, Marlon Samuels and Shivnarine Chanderpaul are the West Indians who remain from the winning outsiders.
The difference is that, in the interim, Amla turned his 29 and 8 at Port Elizabeth last time out into 208, deVilliers his 59 and 60 into 152 and Steyn's modest match return of five for 188 into his menacing six for 34 yesterday.
Seven years on, West Indian contributions took a different route. Samuels, Man of the Match for his 94 and 40 then, managed 33 and 17 now. Chanderpaul's first innings 104 in 2007 was of a quality batsman, aged 33 at the height of his powers; 21 and 4 were his contributions now. But these figures were at intimidating SuperSport Park, not more obliging St. George's Park.
Such throwbacks to history are, admittedly, clutching at straws but, in these dismal days, anything will do for even a little passing encouragement for West Indies cricket, and its beleaguered players.
In the coming days, Ramdin might remind his men of the palpable similarities between the build-ups to, and outcome, of the first Test against Australia in Brisbane in November 2009 and the SuperSport thrashing.
It took an agreement brokered by CARICOM for the selection of a full-fledged team to Australia; the leading players had been suspended following their strike prior to the home series against Bangladesh three months earlier.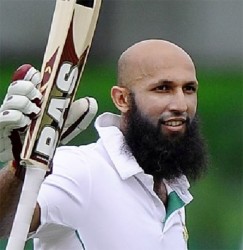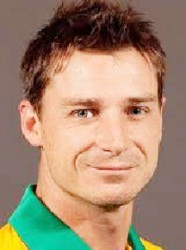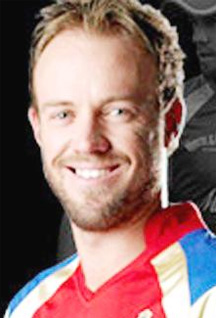 It required similar political intervention by St. Vincent and the Grenadines Prime Minister, Ralph Gonsalves, to clear the way for the selection of players to South Africa who withdrew from the tour of India in October.
As has become the norm, in each case the West Indies were given one three-day match to acclimatize; only two days were possible against a South African Invitation XI.
On the morning of the Brisbane Test, Ramnaresh Sarwan, then an experienced and essential member of the middle order, cricked his back and was unable to play.
Originally picked for South Africa, Gayle and Darren Bravo, two certainties in the team, now declined selection; Gayle pleaded injury, Bravo, for the second time for the year, cited "personal reasons".
After sending down nine overs and dismissing Shane Watson for a duck in the Brisbane Test, Jerome Taylor's tour was ended by a hip injury; at SuperSport Park, Roach went 15.1 overs before his ankle removed him the remainder of the match, probably the series.
The West Indies capitulated in Brisbane by an innings and 65 within three days; 19-year-old Adrian Barath's sparkling 104 on debut eased the disappointment. Remember him?
West Indies, described by Wisden as "a rag tag collection of veterans, novices, recalled discards and journeymen", headed for the second Test in Adelaide to a barrage of abuse from the Australian media.
"Have the West Indies really sent their full-strength team to Australia? Surely the real team must be still on strike," Malcolm Conn wrote in The Australian. In the Brisbane Courier-Mail, Ben Dorries argued that the tour "should be cancelled and all tickets refunded" and chided that West Indies' Test cricket had become "a complete and utter joke".
It is not difficult to assume that such wickedness infuriated the West Indies and galvanized them into ensuring they made the Aussie writers eat their words.
In Adelaide, Dwayne Bravo's first innings 104 and Brendon Nash's 92 were the foundation stones of a total of 451. Gayle's second innings marathon, batting through from first ball to last for an unbeaten 165, left Australia 329 to win; they were hanging on at 212 for five when play ended.
The final Test in Perth was so competitive and close, the West Indies, without the injured Chanderpaul and Barath, losing by a narrow 35 runs, the match ending on a disputed TV review of Roach's dismissal, caught by the 'keeper.
South African media has been kinder than Australia's, trumpeting their own team's might instead of humiliating West Indies. They appreciate the team's limitations and acknowledge that it is pure fantasy to think they can actually win one of the two remaining Tests.
Historical evidence at least indicates an improved performance.
Around the Web