Story and photos by Kenesha Fraser
In the early years, according to residents, a white man named Daniel, who owned the sugar factory in the village of Sparta on the Essequibo coast, bought land in the area nearby, and the place was later called 'Danielstown'.
The village which is located between Sparta and Coffee Grove, is a community of around 2000 with the majority of residents being African, although there are a number of Indians as well.
When Sunday Stabroek visited the area, school was in session and very few persons were outdoors.
However, Aileen Da Silva, was at the shop and readily began to provide some information.
"I was born and raised in Danielstown but when I was ten, my family migrated to Georgetown to live. In 1987 we returned to live here.
"Back in the days, the village was not so populated and it was bushy. The houses were far apart and the roads were terrible because they were made of loam. We had no electricity, no running water and no telephones, but over time we got all those things. I can remember we use to store water in these really big vats and we would then use the water to cook and wash."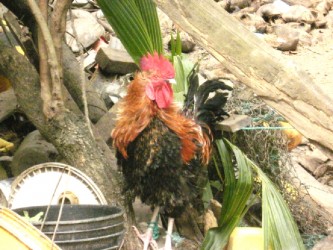 Today, villagers have access to potable water and electricity. There is also a telephone service, but this is not used by everyone.
Danielstown now boasts a nursery and a playschool, a post office where residents pay all their bills, a community centre and three churches ‒ Seventh-Day Adventist, Anglican and Presbyterian. A primary school is located not far away in Sparta and the secondary school children living in the village either attend Anna Regina Secondary, 8th Of May Secondary or Charity Secondary along the coast.
There is no drainage and irrigation problem in this village and according to residents, they are pleased that the once deplorable streets are being restored to a good condition.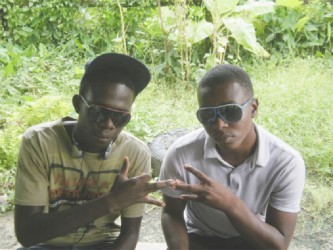 "The Anglican church in this village has a history," said Da Silva, "and it was here for approximately 100 years. I'm 78 years old now and when I was a little girl, I attended the church school." Da Silva loves going to church and sews for herself and family.
Bebe Shazeela Da Silva, Aileen's daughter-in-law, is now a small shopkeeper and she said life has been good for her growing up in Danielstown.
"We use to fetch water from a trench and full up a drum with the water to use. I attended the church school too, but only for a year. In those days, things were good and now we have made a lot of improvements, but I would like to see more jobs created for the young people in this village who occupy their time in negative activities. If jobs are created for them, they will not have the time to think or do bad things."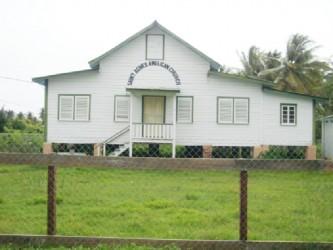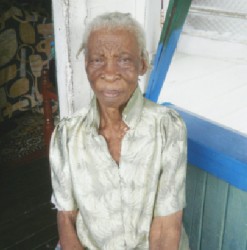 According to residents, persons living in the community are either teachers, nurses, labourers, or work in private offices, while others are small shopkeepers in addition to a few rice farmers and fishermen.
In this quiet community, 87-year-old Cecelia Arthur commonly known as 'Cousin Pearly' by villagers, was happy to share her experiences.
"I didn't born here but I got married to a man from here and that is how I come to live here. In them times, the people were more nice and the place was not so populated. When I was young I used to enjoy living here. Before I get children, I use to work as a domestic and we didn't had current or anything. We use to have gas lamps and at every four corner it had a standpipe."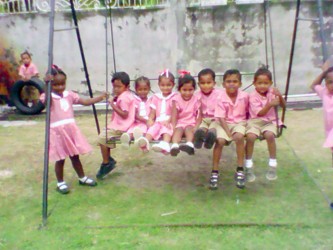 Cousin Pearly added that as a young woman, she often went to parties at 'Brittons Valley,' the hotspot in the village back then.
"I use to dance for GDF Frontline Band. I didn't have any children then so I use to party a lot," she said.
She added that she lives with her two great-grandchildren and her daughter-in-law and is contented. Her great grandson, Curtley Lake placed third in the Essequibo Star Singing Competition last year, making her a very proud and happy great grandmother.
Further along, Mutilla Britton or Aunty Mutilla, was sitting on her back step and was about to tend to her pigs.
"I grew up in Dartmouth but for the past 62 years I living here in Danielstown. When I got marry I move here to live with my husband and I became a citizen. In my spare time, I do a little planting, nothing much because I'm 85. I also mine chickens, cows and pigs and me and my husband sell to commercial buyers." At the sight of their owner, the pigs which are kept in pens in the Brittons' backyard snorted their welcome.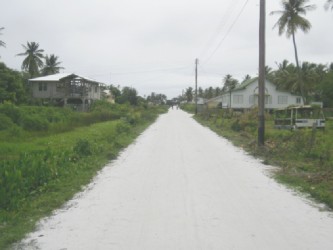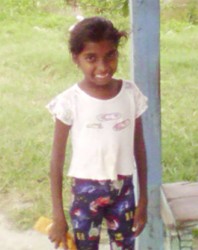 Along the Danielstown Public Road, businessman Harry Kisson Parmanan was in his shop waiting for customers.
"Well, I opened business here in 1992 but I came to live in 1983. Business was good in those days but because it have a lot of other shops now, things slow up. This is a nice village you know, but I would like the police to patrol more to make sure that everything runs smoothly."
The Sparta bus shed has become a hangout spot for 85-year-old Shace Boodhoo, who says he has nothing else to do in his spare time.
"Long time, this place prapa had nuff bush and lil bit house, but now it get nice. Me does live by mehself since me wife dead long now. Me nah guh by no pickney foh live; me rather live by mehself."
When asked what he enjoyed in the earlier days, he responded, "Back in de days it had a rumshop more down suh and every Saturday night me use to go and listen lil music and drink some rum and gaff with meh friends."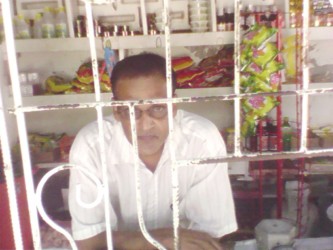 Ramnarace Singh, a fisherman for 35 years, who was sitting at the seawall tending to his boat said he was born in Danielstown and spent all his life there. He likes living there, he said. Unfortunately that day, he did not go out to sea because the water was very low and mud banks had formed.
The tranquil sea was a pleasant sight, with beautiful white and red birds feeding on the fish which were trapped in the mud, making their job of finding the day's meal an easy one.
Residents dispose of their garbage by burning it, although some put the refuse into barrels in front of their homes which are emptied by Puran Brothers Inc.
There is no recreation ground in the village and according to residents, this is very much needed.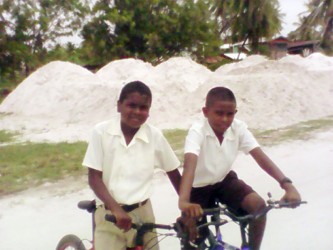 The young people would usually lime at the Community Centre and would frequently have 'sing offs' and 'dance offs' at a corner shop.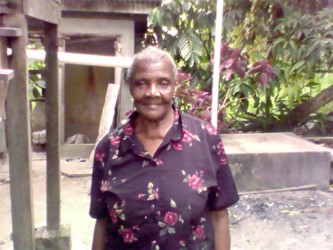 Once a year former residents of the community who now live overseas donate items for the village and plan a fun-filled week of activities. The trees along the Public Road are decorated with flags and ribbons and everyone gets together to have a fun time.
Comments

Former Attorney General Anil Nandlall says that the Attorney General's Chambers' retention of six attorneys to prosecute a number of high profile cases is unconstitutional and he is warning that the right to a fair trial will be compromised by a politically-tainted process.
Guyana's total public debt increased from $317.7 billion to $330.6 billion in 2016 but the total debt as a percentage of Gross Domestic Product (GDP) declined to 46.4% from 48.6% at the end of 2015 due to a nominal increase in the GDP.

Family, friends and well-wishers turned out in their numbers to say their final goodbyes to murdered school teacher Kescia Branche, who was laid to rest yesterday afternoon.

A recent Biodiversity Assessment Team (BAT) survey of the Kaieteur National Park (KNP) and the Upper Potaro area has led to the discovery of up to 31 new or potentially new species to science.

A Mon Repos, East Coast Demerara resident died on Thursday after he was attacked by a swarm of bees while returning home.