Story and photos by Samaria Deonauth
Sandwiched between the much larger villages of Mon Repos and Beterverwag-ting is the breezy little settlement known as Triumph. Even though the area is small, there are quite a lot of people resident there, all of whom seem to agree that Triumph is one of the most peaceful places to live.
The village which has been in existence for many decades accommodates residents from different ethnic and social backgrounds. There was, however, one resident who stood out from the others; this was a frail old lady known to everyone as "Maa." The 90-year-old woman moved to Triumph from Berbice when she got married at the age of thirteen and has lived there ever since. Maa has seen the village grow larger, accommodating more people as the families of the residents grew. She told of the times when the houses were 'bush lots' and how this slowly changed as the village crept into modern times.
For Maa, Triumph is the only home she knows; it is where she spent her entire married life and where she gave birth to her only son. Her husband died long ago, and Maa's daughter-in-law now takes care of her. She has 14 great grandchildren and four great great grandchildren.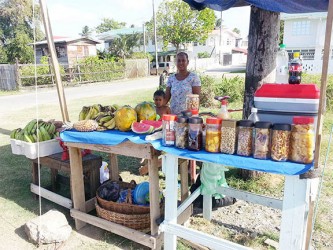 Maa's daughter-in-law, who is 63 years old has also lived in the village from the beginning of her married life. She related that the village is indeed very quiet and that not much happens and hardly anything changes. She said, "Meh get 5 children right here," and that they have all moved on with their lives. But for her, life in the village is the "same old tune, same thing yuh deh pon every day." She was however very concerned about the state of the roads in the community. The roads which are littered with potholes often "friken people from driving in."
Yogeeta Singh, is another Triumph resident who has lived there for just about 20 years. The woman owns a little stall at the corner of the road where she sells fruits, pickles, syrups and chips. She said the villagers are very supportive as many of them buy from her. Singh related that very little happens in Triumph and the only disturbance would be the men who get drunk at a popular shop.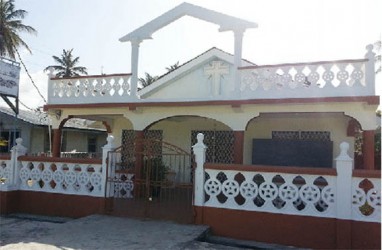 This concern was also echoed by Bhajanlall Khublall, a 45-year-old man who has lived in Triumph all his life. Commenting on the other villagers' comments about the village he said, "It sound like truth, this place ain't got no thief – nothing, not even junkie does lie round hay." According to him the village never had any "big gun man; this is a fisherman area so nobody here ain't rich for dem rob." Khublall went on to say that "you never hear anything happening here, everybody seem to skip Triumph." He said the village has "some good rum man, from morning till night they by the shop knocking drinks."
The village is however strained in the area of entertainment as residents said there is nowhere in the village they can go except the small shops. They related that even though there is a playground in Beterverwagting, they do not frequent there much, opting to go only when there is a cricket match. Other than that they said all other entertainment exists only in Mon Repos or in town.
A youth from the community, Stefan Harinauth, said that he has lived in Triumph with his family since he was born; he is now 15 years old. Even though there are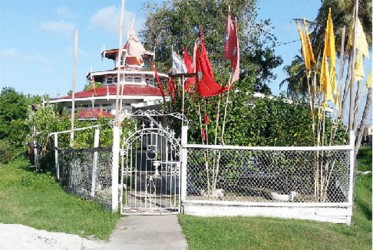 schools on the coast he goes to school in town. He said that his family has lived in Triumph "from foundation" and there was even a time when they would rear chickens. According to Harinauth even though there are a lot of people in the community, a lot of the families are large, often living either together or on the same street.
Also to be found in the village is a large Bakewell factory which produces bread, cakes and pastries and functions 24/7. According to a factory manager, Triumph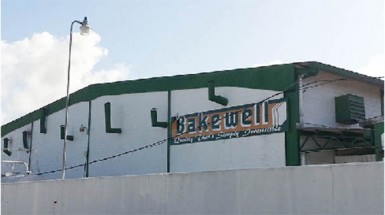 residents make up approximately 80% of the company's workforce. He said that the facility was established approximately 20 years ago and has been functioning ever since.
While the factory does facilitate the economic development of the community, quite a few residents complained that the noise emanating from the factory is especially disturbing at night. They also claimed that the soot rising from the factory vents has a tendency to dirty the houses.
Lena Writter is one of the residents who voiced this concern; she, too, believes that the village is indeed very quiet and that not much has changed in the last 20 years she has been living there except for the presence of the Bakewell factory. Writter's mother is 95 years old and is also a resident of the community having lived there for over 70 years. She was, however, unwilling to share her experiences.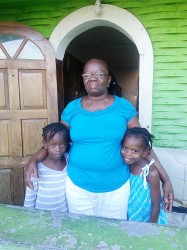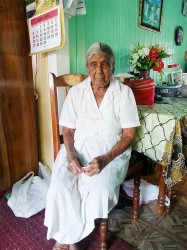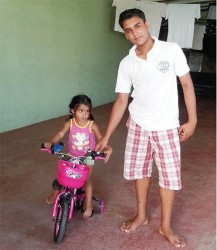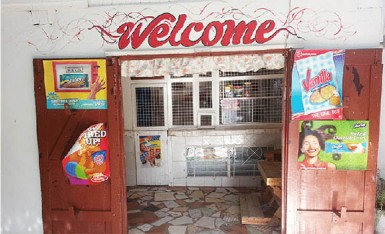 Around the Web