We have rock stars in the Caribbean; we don't call them that, but, in the North American meaning of the term, that's what they are. Currently, Machel Montano in Trinidad; the Mighty Gabby in Barbados; the late Bob Marley in Jamaica; the late Lord Kitchener in Trinidad – rock stars all.
Kitchener's birth name was Aldwyn Roberts, but most people knew him by his calypso name of Lord Kitchener, often affectionately shortened to Kitch. Although known for his witty lyrics, Kitch's particular gift was in the area of melody, for his short rhythmic phrasing, and especially for his cascading melodies singularly suitable for steelpan renditions, full of intricacy and almost classical variations. Several of Kitch's calypsoes are now standards in steelband music and some of his compositions (the recent are now regarded as classics of the genre. Pan in A Minor for example is a stunning melody that remains exciting and fresh no matter how many times you hear it.
Kitchener was a Lord indeed, if not a God, to audiences all over the Caribbean, but he was not a flamboyant or colourful or raunchy figure as most of the calypso performers of his era – I'm referring here to the period between 1950 and 1990 in the Caribbean when calypso was the raging popular music of the time. In that world of flamboyant, controversial and even shocking characters, Kitch remained an anomaly calypsonian. He always performed in the gentleman attire of full dress suit, tie, and hat, befitting his name of 'Lord', and even his dancing on stage had the same measure of elegance. He would often face audiences with a white handkerchief in one hand – sometimes waving at some movement in the music; sometimes mopping his brow; sometimes gesturing at a fan. Off stage and on, there was an air of class about Kitchener. In person, he was a shy self-effacing man – another un-calypsonian trait.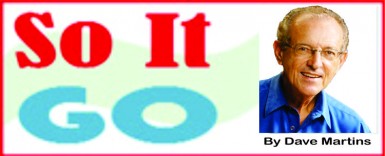 The other anomaly was that unless one saw Kitchener performing live, one would be completely unaware that he had what is a rarity among singers – a pronounced stammer. (The American country singer Mel Tillis is another such.) Kitch's stammer had no impact whatsoever on his singing, but it was manifestly there when he spoke. (The theory is that you already know what the words are when you sing a song, whereas when you speak, you are creating them as you go, hence the stammer.)
Consequently, in his live performances, Kitch said very little between songs, often going from one song to the next, with no introduction. Most of the time, there were no consequences, but one exception was in mid-1968, at a performance in Guyana. Kitch was at the height of his fame then, having topped the Trinidad music charts the year before with his Carnival Road March song 'Sixty Seven.' Kitch was a confident, seasoned performer on stage, but Guyanese audiences are known for their boisterous behaviour at music shows which includes shouting loud comments to the performers, or to one another, or perhaps to a nearby attractive female. The shouting, done in good humour, is sometimes misinterpreted by visiting performers as heckling, and it can unnerve even the seasoned ones.
Kitch came out to a jam-packed theatre audience, ready for a roaring time, sang a couple of songs to great applause, and then proceeded to make the mistake of saying to the fired-up crowd, "What you w-w-want to hear n-n-next?" The question, delivered in a soft voice, and with Kitch's speaking stammer, triggered an array of responses from the crowd. Fortified with more than a few drinks, and seizing on Kitch's apparent confusion, the patrons, who had been disgruntled by the show's late start, let loose a volley of song suggestions, with each voice trying to dominate. Shouts of 'Play 67' were competing with other Kitch hits such as 'Miss Tourist,' 'Sugar Bum Bum' and 'The Road.' In a few minutes, the theatre was bedlam. Trying to get control of the now frenzied crowd, Kitch came to the mike but the stammered, hesitant remarks only further inflamed them. The shouting became an uproar (rum was raging in masculine bodies), fights broke out and bottles flew; some musicians were hit; pandemonium reigned. With a crowd in that state, and with even security people taking cover, Kitch had no recourse. He turned and walked quickly straight off the stage. The show ended with massive turmoil as policemen arrived to eventually disperse the angry mob outside the venue. Living and performing in Canada at the time, I had heard of the incident and recognized it as a combination of a Guyanese audience, too much alcohol, and Kitchener's stammer.
Four years later, with the Tradewinds band now itself on Caribbean music charts, I met Kitch at a television studio in Trinidad prior to an interview. The Lord was his usual gracious self, enquiring about the band and passing on his best wishes. I chatted with him briefly – his stammer sometimes can be quite pronounced – and apologized for the behaviour of my fellow Guyanese for their outburst in the theatre show. I said, "Well, at least you had the good sense to walk right off the stage." Kitch, always a classy individual, laughed his gentle laugh and said, "Yeah, man. I s-s-stammer w-w-when I talk, but, but, not w-w-when I walk."
Comments

I've said it before; how much an influence my mother Zepherina, born at Hague as I was, had on me.

On the way back from a recent trip to Canada, it occurred to me that although there are still airline problems in the Caribbean, it is nothing compared to the headaches that used to exist.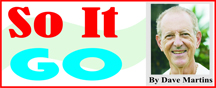 Anyone who writes will attest that one direction leads to another.  In my So it go notebook, for instance, there is this one direction that deals with the origin of the word "soca" and the reminder is there for me because the explanation we frequently hear is that when Lord Shorty combined calypso and American "soul" music in this new rhythm with higher tempos and more emphasis on drum track in the recording, he named it soca from that "soul" American influence and from the calypso origin. 

Going back to the '30's and the '40's, an enduring message for young people growing up in Guyana was that the white culture was supreme.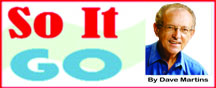 In an earlier comment about song-writing I made the point that while talent has to be there, the more critical quality is observation because that is almost always the ingredient that sets a song apart; the writer has turned a light on something in the society, or in an individual, that would have otherwise escaped the rest of us in the populace.