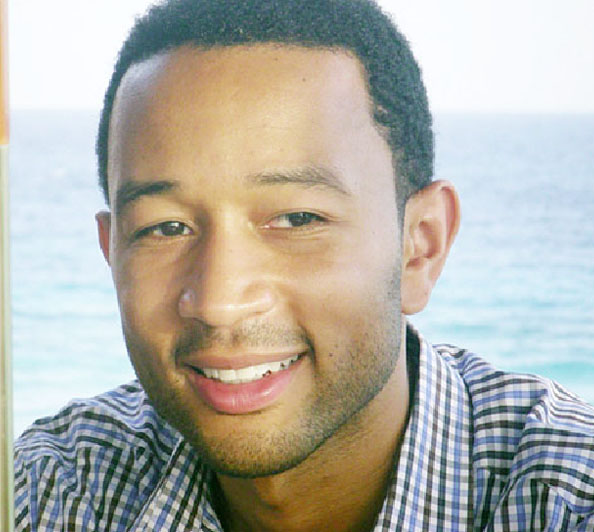 (Billboard) – John Legend takes over the Billboard Hot 100 at last, as his piano ballad "All of Me" unseats Pharrell Williams' "Happy," which reigned for 10 weeks. Meanwhile, Ariana Grande blasts in at No 3 with "Problem" (featuring rap newcomer Iggy Azalea), which narrowly misses bowing at No 1 itself. The song is one of two that Azalea places in the top five, as her "Fancy" (featuring Charli XCX) flies 7-4.
Legend's coronation is noteworthy on so many levels that let's break down the highlights one at a time:
And the winner is …: Legend by a nose! "All of Me" beats out "Happy" with a mere .009 per cent higher points total. ("All" actually drops by 6 per cent in overall points, while "Happy" decreases by 11 per cent.) Legend, who'd spent six weeks at No 2 below Williams, wins the tightest race for a new No 1 over No 2 since Kelly Clarkson's "Stronger (What Doesn't Kill You)" replaced Adele's "Set Fire to the Rain" by a slightly narrower margin on the Feb 18, 2012, chart.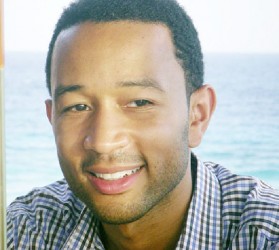 Legend collects his first Hot 100 N. 1 almost 10 years to the week of his first appearance on the chart (May 22, 2004). That's the longest wait for an act's first No 1 (from a first chart appearance) since Snoop Dogg waited 10 years and 10 months before finally leading with "Drop it Like It's Hot" (featuring Williams) on the Oct 2, 2004, chart. (The record? Santana spanned almost exactly 30 years between the group's first Hot 100 visit with "Jingo" (Oct 25, 1969) and its first No 1, "Smooth" (featuring Rob Thomas), which began its 12-week command on the Oct 23, 1999, chart.)
"All of Me" reaches the top of the Hot 100 in its 30th week, marking the third-longest climb to No 1 in the chart's 55-year history. Los Del Rio's "Macarena'" took 33 weeks (1995-96), while Lonestar's "Amazed" needed 31 (1999-2000). Like those two songs, "All" has logged a non-continuous route to the top; it debuted on the Sept 21, 2013 chart, then departed after its first frame; re-entered on Oct 26 and stayed on the next week; then, after one more week away, it's placed on the chart continuously since Nov 16.
Still, "All" completes the longest ascent to No 1 for a song over one release cycle. "Macarena" ruled only once its Bayside Boys remix, released in 1996, gave new life to the song, which had peaked at No 45 in its first run in late 1995; "Amazed" hit the top of the Hot 100 after a two-month break, in between its run at country radio and its subsequent crossover (and label promotion) to pop and adult formats.
Speaking of record labels, Legend and Williams are both Columbia Records releases. When had the label last notched back-to-back Hot 100 No 1s? February 2000, when Mariah Carey's "Thank God I Found You," featuring Joe and 98 Degrees, replaced Savage Garden's "I Knew I Loved You."
And, while no Hot 100 No 1s featured only vocals and piano for the chart's first 53 years, three have done so since: Adele's "Someone Like You" (2011), Bruno Mars' "When I Was Your Man" (2013) and now "All."
Around the Web