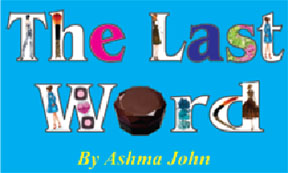 When Tessanne Amanda Chin won the NBC reality show "The Voice," she was immediately seen as a style icon in Jamaica and in the wider Caribbean region. This happened for more than one reason. Two of the reasons being the fact that she was embraced by one of most sought after Jamaican stylists Kerry-Ann Clarke from Kerrymanwomanhome and the other was the fact that she was gifted with so many pieces by regional and international designers.
She had the right tools and she was surrounded by the correct people who assisted her in building her image even after winning. This allowed her to be gracefully adorned with style icon status alongside the "power voice" status. I know what you are thinking; everyone wants to get their clothes advertised by someone surrounded millions! This in itself is probably very true. However, what Kerry-Ann Clarke realised was the importance of dressing the appropriate people appropriately. It is a job that not only requires some amount of skill but careful strategic planning as it represents who the artiste is. It was not only about the status that came with dressing Tessanne Chin. But also the fact that Tessanne and her team brought value to the region since the majority of the clothes are made locally. People began to realise the importance and benefits of assisting their countrymen/women.
Lisa Mary Johanna Punch aka "Guyana's Power house" may have been eliminated from ABC's Rising Star, but she made a significant impact on that international stage and this should be recognised by way of sponsorship and dressing and adorning her. Lisa not only consistently stepped out stylishly for all her appearances on the television show, but was also very appropriate in the way she went about doing it.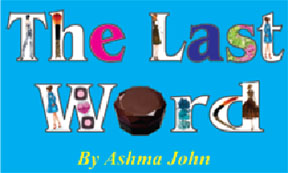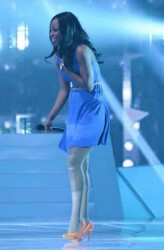 What is admirable about her entire put together is that from her very first appearance on the show, she painted an artistic picture through her clothes to match the performance. It was exceptional and well delivered. There is a very special vibe I tend to draw from her when she performs. The very first time I saw her in the blue armless skater dress, it was as if she was this playful 16-year-old singing to her high school crush. The look was so perfect and fitting to the song. Though her voice is phenomenal, her ability to carry herself in her clothes really gives her the extra push and sells her as an artiste. What will be interesting to see is how her style will develop over the years to come as she develops as an artiste and as a person. However, even though Lisa has carried herself exceptionally well, we as nation at the same time, need to recognise the benefits she can bring back to us and how helping her can motivate her to work even harder. A two-fold win was never a bad thing. I expected her to be showered with gifts from local jewellers, designers by now or maybe she has been and it is really low key. Even if it's something small, it still matters and it will still go a long way. I think more should be publicly done. Remember, Lisa now needs to keep up an appearance, she has been seen; she is out there. In general I think we need to be more supportive and lend a helping hand to our fellow artistes when they work tirelessly to put us on the map. Lisa isn't the only one. However, all eyes are on her for now and will be for some time since she is probably the best thing since Eddy Grant to have happened to Guyana music wise.
Supporting Lisa Punch in her singing career cannot be just about jumping on social media and saying encouraging things, but by also assisting in tangible ways as well. If you have a website promote her on it; if you have a boutique send her a clutch; if you have a jewellery shop send her some earrings. Our fashion industry may be infant and our marketing may be traditional driven but let this article serve as a new beginning of how we can promote ourselves and our country men.
To Lisa Punch, congratulations on what you have achieved thus far in your music career and best wishes for a bright future. I cannot wait to see your style evolve even more as your career moves forward.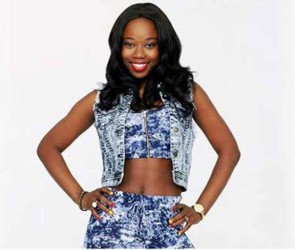 www.online-runway.com
https://twitter.com/theonlinerunway
http://instagram.com/theonlinerunway
Around the Web