I love Soca music! Absolutely love it! The genre defines my phone's playlist and I have the energy for it. Friends are warned of the effects of playing the music around me, nevertheless they use it to their advantage to turn me into the life of the party.
But although I love soca music, I also hate that it has moved away from the classics I still enjoy. Many musical artistes have complained about redundancy in the genre.
Kwasi Edmondon's song "Same Thing" took a personal approach to what he now knows as soca music. Every year, around the Carnival festival of Trinidad and Tobago and Guyana's Mashramani, he hears the "Same Thing" and at last year's Carib Soca Monarch competition he didn't hold back his message. Edmondson's comedic talent worked beautifully into his message that said out loud, 'stop the idiocy of ruining the beautiful genre of music we know as soca'. The bridge of the song was the climax, he individually pointed out the flaws of every competitor that year and the audience chanted in agreement. Edmondson did not win the monarchy, but he went home pleased that his message was heard. He got the Best Newcomer prize and of course it was this competition that launched his musical career.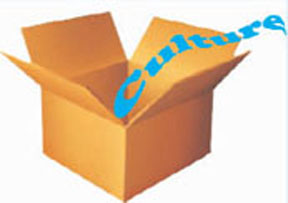 Byron Lee and the Dragonaires in the classic "Ragga Ragga" wrap it beautifully. The atmosphere is vibrant, the people are smiling and joyous but for the soca lovers, all we hear is "Ragga Ragga Ragga Ragga Ragga Ragga Ragga Ragga Ragga Ragga". Too many raggas and no substance. The legend Byron Lee left a message for us years ago but we didn't listen.
Our very own Guyanese Dragonaire Jumo Primo seemed not to have heard this message and came under heavy criticism last year for his winning soca song "Fireworks" which soca knowledgeables said was done before.
And then there is road march king Adrian Dutchin. How many times did we hear "Jook" in that one song? which, coincidentally, is aptly titled "Jook".
But some of the hipsters today would say in this day and age, and with soca music, who really needs substance when art in the Caribbean is everything sexual, colourful and bright. This is a beautiful genre of music; these are party songs and these artists are making their money whether I like it or not.
I will be honest with you, I am a hypocrite because I too go crazy over these new Ragga Ragga songs though I admit that they lack originality.
I love Machel Montano but the King of Soca has become the King of Ragga. Montano didn't hesitate to include booty shaking, drinking rum, hangovers and the endless lifestyle of parties we see in the Caribbean.
But this does not define Machel Montano and the HD Band. Last year's winning soca song "Float" had a social message unique to what we see in Trinidad now; they are elevating themselves. He distinctly used children in the song and video as they are the future of the country, the genre, carnival and the bright Trinidadian future. See how this soca song provided a view of a rising country and a message?
As for my little slice of Paradise I call Guyana, we're still doing the "Same Thing". There's hope for us though. We have Kwasi Ace, Diana Chapman, Vanilla, Tennecia DeFreitas, Ernesta Nelson and others bringing it. (Jairo Rodrigues)
Comments
'Christmas With Us' Vol 2 by Various Artistes, touts itself in its inner pocket as being "a taste of Guyanese Christmas" and that is exactly what it offers, perhaps too much of a taste.
As we rush to Christmas and the close of the year—yes this is the last Saturday in November—the predictable and unpredictable is happening in the world of entertainment.
"Hello… It's me," Adele sings and the world responds with tears, joy, memes, gifs and over a million downloads in the shortest time possible.
Out of the blue last Thursday, which was October 29, the media were informed that the Miss Guyana Universe Pageant contestants were going to be introduced to the media and the public on Sunday evening, November 1, at the Princess Hotel.
Living the dream. Beyond my wildest dreams. I never dreamed… Pinch me, I'm dreaming.