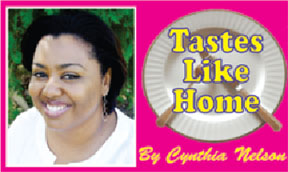 Hi Everyone, The preparation for the Christmas feast kicks into high gear from this weekend. We will be ordering meat, setting the garlic pork, stocking the pantry and drinks bar. We will be fussing and fretting about getting everything just right. No doubt many folks will be reading their cookbooks, scanning the blogs, even watching the cooking shows searching for that certain something that will make the big Christmas meal special. As you contemplate your Christmas preparations, let me give you a little bit of advice – when it come to that extra level of creativity, I'd say you can go crazy with the sides dishes but keep the main dishes simple; keep them traditional.
Anyone going or coming home for Christmas is looking for the familiar and the traditional, especially when it comes to food and drinks.
It is an opportunity for all of us to connect and reconnect, to create and recreate memories. Keeping the main dishes simple and traditional provides a much needed feeling of comfort and belonging. It is familiar. Coming or going, being at home for Christmas is about needing a taste of home.
Those living abroad yearn for the familiar because they can't get it prepared in the special way that only we do whether we are in Georgetown, Bridgetown or Kingstown. There is really no place like home for a taste of home.
There is absolutely no doubt that we will (as we do every year), try to create a few new things to make the Christmas meal extra-special.
However, let's keep the experiments and new dishes relegated to the side. Switching the sides, and keeping the main dishes traditional, allows those of us at home and those returning home for the holidays a chance to really enjoy the holiday meal. There's something for everyone.
So what are the sides and what's the main you may ask. Well, the mains are the meat centrepieces of the meal – ham, turkey, roast pork, beef and mutton, Pepperpot and Garlic Pork too.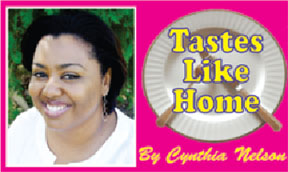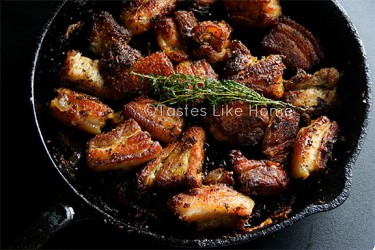 The sides are the stuffing, salads (vegetables and potatoes and pasta), savoury pies (macaroni, corn and sweet potato), jug-jug, rice and peas, seasoned rice, rice pilaf, vegetable rice, fried rice, pastelles etc. Even as I write this column and say that you can switch the sides, there are certain side dishes that you only make once a year, at Christmas time, so you would want to keep those. Here I am talking about the Bajan jug-jug and Trini Pastelles.
Unlike the side dishes, tradition rules when it comes to drinks.
There is no Christmas without our favourite fermented beverages such as ginger beer, sorrel, mauby and ponche-de-crème. Completing the Christmas treat is the much beloved black cake, rum cake, Christmas cake.
We mark our lives with rituals and traditions, and Christmas is one of the biggest occasions at which we do so.
Many people spend thousands of dollars in preparation for this holiday season. Others spend equal amounts of money and more, to travel long distances to be with their loved ones, and partake in the rituals that make this holiday so special to many. The 'place' called 'home' is where everyone wants to be.
I'll stop here now and let you go. I know you have lots to do. Remember Christmas is not just a day, it is a season, so enjoy the process leading up to the big day and the big meal as much as you will enjoy the feast itself.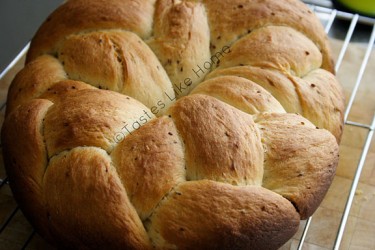 Cynthia
Cynthia@tasteslikehome.org
www.tasteslikehome.org
Around the Web