Basking in what he says has been a protracted run of success under his leadership, Chief Executive Officer of Guyana Stockfeeds Inc Robert Badal has disclosed to the Stabroek Business that the company will be seeking to invest around US$10 million in further upgrading its operations and diversifying into new operations including unspecified "new banking services.
Badal said he felt it was appropriate to bring to public attention some of the successes of the company on the occasion of its 55th anniversary and particularly since he assumed a controlling interest in its operations in 1998.
"Prior to that the company was competitively weak. It had to be transformed into a more competitive business to take account of external competition created by what had been, at that time, the reopening of the foreign market," he said.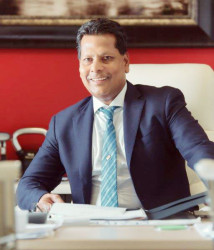 Badal said the multi-billion-dollar investment had transformed the company into a technologically driven entity that now leads the way in the use of local raw material to produce feed for the livestock, poultry and cattle sub-sectors of the agricultural sector. He said that during the first five years of his tenure with the company, investments totalling around $3 billion had been made in upgrading its operations. "We were particularly interested in an exercise that would increase capacity and modernize our feed production operations. That included the installation of computer-controlled processes to enhance quality and render the overall production process more efficient. Another of our successes has to do with our doubling of storage capacity, improvement in our grain-handling and the setting up of a state-of-the-art hatchery."
It was, however, the company's successes in the rice sector and more particularly marketing accomplishments particularly in the Caribbean with its Angel parboiled rice that most seemed to animate Badal. He told Stabroek Business that initiatives to target markets in the region had been successful on in Trinidad and Tobago, Jamaica and Barbados. Angel, according to Badal, had become a household brand on supermarket shelves in Trinidad and Tobago and currently enjoys around 40 per cent of the country's rice market. "We have been able to compete successfully with brands from all over the world. If milling stops here in Guyana for one week there is a shortage of rice in Trinidad."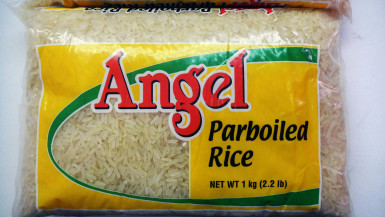 Asked to disclose the secret to the company's success in the marketing of rice, Badal said there was no secret. "Much of it is about understanding the market and about having a quality product," he added.
Meanwhile, Badal said Guyana Stockfeeds had also assumed "a dominant position" in the country's poultry industry. "A lot of that has to do with the significant investments that we have made in the feed industry and in the services that we continue to give to farmers," Badal said.
Guyana Stockfeeds, according to Badal, has been "one of the real success stories of privatization. We employ around 300 people and contribute both to foreign exchange earnings and to government revenues. There have been obstacles and frustrations but those have not deterred us."
According to Badal, the projected US10 million investment will focus on the expansion of the company's rice plant, investment in "new products," and diversification into new areas. We are on the threshold of rapid future growth through expansion," Badal added.
Around the Web