The Guyana Police Force is intensively investigating the seizure of over 1,000 7.62X39mm rounds designed for use with AK-47 rifles from the New Doctors Clinic located in Austin Street, Campbellville on Friday.
According to a police source the force acted on a tip that there may have been illicit sales of ammunition at the clinic and a search was conducted. The GPF revealed that one thousand, three hundred and seventy one (1,371) 7.62 x 39 rounds, one hundred (100) .223 rounds, twenty two (22) 9mm rounds and an unlicensed 9mm pistol were found.
The proprietor of the business along with another man and two women were arrested. Up to yesterday the proprietor was still in police custody.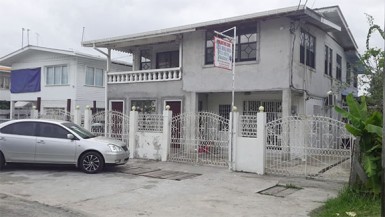 The clinic was operating in a rented building. The owner of the residence is in and out of Georgetown as his main business is located in Mahdia.
Stabroek News understands that the owner of the building was shocked and embarrassed by the police raid.
Around the Web