A 42-year-old man is nursing gunshot injuries he sustained around 11:50 pm on Monday after he was allegedly caught red-handed stealing from a spare parts shop at Belle Vue, West Bank Demerara and shot by the owner.
Sunil Dindial was shot to his buttocks and lower left arm and is a patient at the Georgetown Public Hospital.
Ronald Cappell who operates the business; Turbo, Diesel, Spare and Services told Stabroek News that he was returning home when he saw Dindial coming out of his shop with expensive tools and equipment including a heavy-duty pressure washer weighing 250 pounds and costing $500,000. He also allegedly attempted to steal a sanding machine, vibrating machine and other tools and spare parts.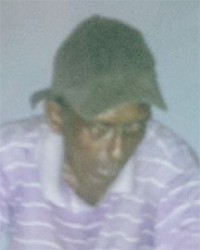 Cappell who also has a mechanic and body workshop said he confronted Dindial who attempted to scale the fence and escape but he fired the shots which resulted in him being injured.
He immediately contacted the police and they arrived shortly after and took the injured man to the hospital.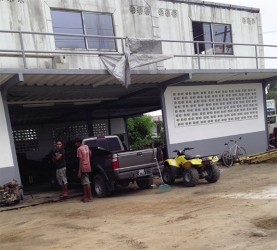 He is sure that Dindial was not the only person who was carrying out the robbery because the heavy pressure washer machine was lifted out of the building and over the sliding gate.
Cappell said he had never seen Dindial before and also feels he had gotten information about the place from persons who were familiar with it.
Police said in a release that the matter is being investigated. Police questioned the man about his reasons for being there but he did not answer.
Meanwhile, Cappell told this newspaper that this was not the first time that he was robbed.
He would lose his batteries and other articles from vehicles as well as the computer boxes from minibuses. Recently he caught a thief in the act and he handed him over to the police.
And during last year, he shot and injured another bandit who was caught stealing.
Around the Web