A mentally-disabled man is currently in police custody in Berbice, following a fatal chopping at Rose Hall, Corentyne, on Wednesday.
The chopping claimed the life of Shawn Ricardo Pestano, 50, a deportee and convicted prisoner, who was only released from jail days earlier.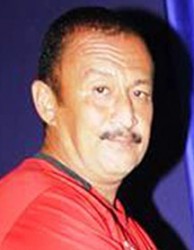 According to the police statement on the murder, Pestano was chopped during an argument and later succumbed at the Port Mourant Hospital.
Stabroek News learnt from persons who visited the scene that the deceased presumably bled to death as he was bleeding profusely after receiving chops that severed a kneecap. It was also reported that during the confrontation the assailant was stabbed in one of his hands.
Stabroek News was told that the men were all drinking alcohol when the argument began.
According to an eyewitness, they were celebrating Pestano's return since he had only been released from prison on Saturday. He had been in prison for three years on a charge of narcotics trafficking.
Some have opined that Pestano could have lived if he was immediately rushed to a hospital. However, persons at the scene did not want to take the man to the hospital since they believed they would have been interfering with a "crime scene" and they didn't want to get into trouble. Residents said on several occasions they summoned the police to scene but they were told, "Hold on. Hold on."
Pestano, who is a father of two daughters, had related to members of the Berbice Regional Health Authority (BRHA) that he planned to change his life around when he was released from prison. Pestano had been recently awarded by the BRHA for services given while he was a prisoner.
Around the Web