Lerone La Rose, the mentally-disabled man accused of fatally chopping an acquaintance after a row on Wednesday, has been charged with the capital offence of murder.
La Rose, 21, called 'Buju Banton,' of Williamsburg, Corentyne appeared before Magistrate Sherdel Isaacs-Marcus at the New Amsterdam Magistrate's Court yesterday to face a charge that he murdered Sean Ricardo Pestano in the vicinity of Rose Hall.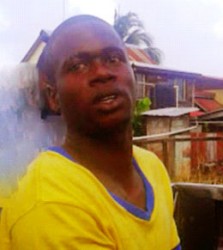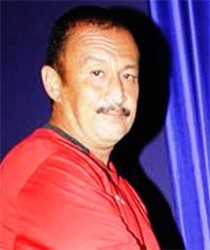 After the charge was read, Magistrate Isaacs-Marcus recognised that the accused needs psychiatric evaluation and ordered that he undergo an examination immediately. La Rose also told the court that he is a patient of the National Psychiatric Hospital in Berbice.
The unrepresented accused also revealed that he had been previously charged on three other occasions. He did not state what the charges were, although Police Prosecutor Sergeant Phillip Sherriff noted that in one instance La Rose was accused of a wounding.
The case was transferred to the Albion Magistrate's Court, where it is scheduled to be heard on April 28th.
Meanwhile, an autopsy performed yesterday morning at the Port Mourant Hospital concluded that Pestano died from shock and haemorrhage due to incised wounds on the left leg and thigh.
Pestano and La Rose had an altercation that is reported to have started when Pestano insulted the accused about his mother. La Rose then allegedly rushed home, picked up his cutlass and returned to the scene where he dealt Pestano two chops.
Stabroek News learnt from persons at the scene that the deceased presumably bled to death as he was bleeding profusely after being wounded.
The men had been part of a celebration to mark Pestano's recent release from prison after three years.
Around the Web