A man who was sentenced to 76 years imprisonment was found hanging in a cell on Sunday by wardens at the New Amsterdam Prison.
Dead is 27 year old Ramesh Muniram of West Bank Demerara (WBD).
Reports reaching Stabroek News stated that around 3:35 pm Muniram had returned to his cell after he was released to have a meal. However, a check conducted shortly after led to the discovery of him dangling in the cell by his neck. He was freed by prison officials and rushed to the New Amsterdam hospital where he was pronounced dead on arrival. Muniram was hanging from a window.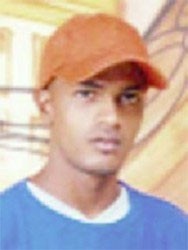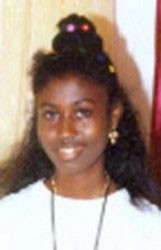 In October 2013, he was found guilty of murdering his wife. Justice Navindra Singh handed down the sentence at the High Court after the 12-member jury returned a unanimous verdict after five hours of deliberation.
Muniram had been found guilty of killing Sunita August, on January 14, 2010 at the koker at Nismes, WBD.
August, who was 24 years old when she died, had lived at Vauxhall, Canal Number One Polder, WBD. She was a mother of three, the eldest being eight.
According to reports, on the day she died, the woman had left her home to meet Muniram, from whom she had separated after a dispute, to collect money for two of her children who he had fathered.
Relatives had said that Muniram had repeatedly threatened to kill August, her children and an aunt and on several occasions police had to intervene.
Around the Web