A fire, suspected to be electrical in origin, gutted an Enterprise, East Coast Demerara home yesterday morning, leaving a family of five with millions in losses.
No one was said to be in the Lot 512 Forbes Street, Enterprise home at the time of the fire, which started around 10:30AM.
Homeowner Imran Khan along with his wife Indira Nandkishore and their three children, Bibi Ann, Ameer and Cindy Ann Khan, had resided in the two-storey house.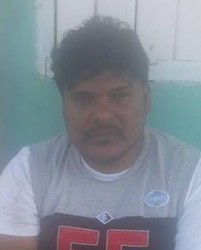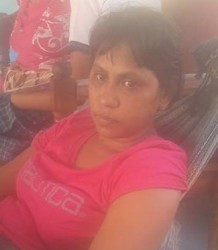 A neighbour, Batie Barran, told Stabroek News that she heard a loud explosion  coming from the Khan house. The woman said she ran out to see what was happening and found the front of the house already on fire. She alerted the other villagers, some of whom contacted the fire service. Others tried to stop the fire by forming bucket brigades but they were unsuccessful.
Villagers criticised the fire service's response, noting that tenders arrived on the scene late and with no water.
Barran said she believed the cause of the fire was electrical, since a power pole that is located in front of the house usually gives problems and it was smoking when the house started to burn.
At the scene, Khan, a fisherman, was seen sitting outside of the still smoking building in tears. His wife, who fell in and out of consciousness after she heard of the fire, had to be rushed to a nearby health centre for medical attention. She eventually returned and was comforted by a large number of relatives and villagers at a neighbour's house along with her three children.
Nandkishore, who was continuously crying, said she was quite sure she had turned off all of her electrical appliances before she left home yesterday morning and she was shocked about how the house caught on fire.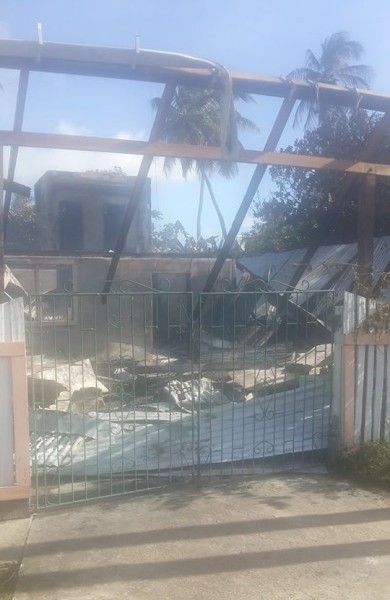 Khan related that he had just left his home about half an hour before he received a call from someone alerting him to the fire. He said he hurriedly rushed back to his house but by then it was already destroyed. The crying man said he had lost everything. He estimated his losses at approximately $18M. He was, however, thankful that no one was injured.
Nandkishore said the family will be staying at her mother's residence at Mon Repos until the family decides what to do next.
Having lost everything in the fire, the family is asking for any form of assistance to rebuild the home. They can be contacted on telephone numbers 673-6608, 684-2892, 673-6608, 229-6225 or 220-7458.
Around the Web