James Wong yesterday walked out of the High Court in Georgetown a free man, after a jury found him not guilty of raping a 14-year-old girl.
Wong had denied the charge that on July 4th, 2008, in the County of Demerara, he had carnal knowledge of a girl under the age of 15.
After learning his fate, a visibly-relieved Wong was moved to tears. There were also sighs of relief as he stood in the prisoner's dock.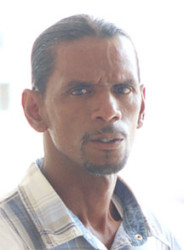 Justice Jo-Ann Barlow, who presided over the trial, admonished Wong that he had "been given an opportunity to fix whatever needs fixing in your life."
"This is the time for you to draw closer to your God, whatever you perceive him to be," the judge continued.
After being told he was free to go, the unrepresented Wong reached into his pocket and retrieved a tissue with which he dried the tears from his eyes.
The jury returned its unanimous verdict after about two hours of deliberation.
It was the state's case that Wong had come to know the teen through her brother, three days prior to July 4th.
The state had contended that on July 4th, Wong and another friend went to the young girl's home. His friend left sometime after, leaving Wong, who went into the kitchen where the teen was.
The state had further contended that Wong then led the teen into the bedroom, where he had sex with her.
Five state witnesses were called to the stand during the trial, which was held in-camera.
The state's case was presented by lead prosecutor Diana Kaulesar, in association with attorneys Tamieka Clarke and Tuanna Hardy.
Around the Web