As Guyana keeps pushing for a formal agreement with Mexico to export rice there, Head of the Millers Association, Peter deGroot is not anticipating any progress before the first crop of 2016.
He told Stabroek News in a recent interview that the Guyana Rice Development Board (GRDB) was in the preliminary stages of engagement with the Mexican Government. He noted that he was unable to discuss prices and quantities of expected exports to Mexico as those issues have not even been addressed as yet. Mexico is one of the markets being sought in the wake of the ending of the lucrative Venezuelan arrangement where rice was bartered for fuel under the PetroCaribe deal.
deGroot said that Mexico has imported rice from the United States and as a result the country will need to work with their current phytosanitary requirements and Guyana will need to comply. He said that because of these circumstances the GRDB, and by extension, millers will need to exercise patience and wait on Mexico prior to pressing on.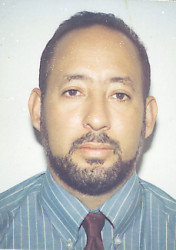 deGroot revealed that currently the GRDB and the Millers Association are speaking to two agencies in Mexico, one a government agency that provides basic commodities to impoverished and underprivileged communities and a private entity. He noted that since the government agency would never have purchased rice on a large scale externally, the phytosanitary component was integral to moving forward with any rice agreement between Guyana and Mexico.
Stabroek News asked deGroot if there was some concern that in dealing with a government agency that provided commodities to poverty-stricken communities, prices may not be as lucrative to Guyana as hoped for. He responded that millers would be concerned but for now the price negotiations are a far way off. He noted that the association was not anticipating that stage to begin prior to the New Year. He told Stabroek News that any agreement was a long way off but securing above world market prices was definitely a need for farmers and millers in Guyana to ensure that their cost of production does not become burdensome.
Currently, world market prices for rice have declined steadily since November of last year with only a minimal upward movement in July of this year. At the end of October, 2015, rice was averaging US$360 per tonne. Last year November, rice per ton sold for roughly US$419 on the world market.
Rice farmers have complained that the cost of production for one 50kg bag of rice paddy is between $2700-$3000. For both the first and second crop, farmers repeatedly told this newspaper that millers paid as little as $1500 for a bag of paddy, rendering them incapable of covering all their costs and retuning to the fields for another crop.
The figures are significantly less than the $3,000 per bag price that Agriculture Minister Noel Holder had spoken of at the rice conference held in July that was aimed at addressing some of the frustrations within the industry.
The head of the association told Stabroek News that during the second week of November, the millers and the GRDB were able to engage in a conference call with the two agencies in Mexico familiarising themselves with each other.
He said of the current export market that the situation has vastly improved due to the European markets importing additional paddy and rice. He was not able to break down the amounts of rice European countries have purchased from Guyana, however he noted that there has been steady movement of rice for the second crop. He noted that roughly 50% of all exports are to various European markets.
Within the region, deGroot said that there is significant competition with Suriname due to the Common External Tariff. He noted that even if Guyana is able to benefit from the CET so will Suriname, so expanding in Caricom has proved harder. Guyana has been selling rice to Jamaica at roughly US$370 per tonne and to Panama for US$400 per tonne, which is down from the US$450 and US$500 per tonne averages, respectively, in the past.
In terms of the future, deGroot said that the association is anticipating that the record-breaking rice production years may level out especially given the hardships faced by farmers within the last few years. The loss of the Venezuelan market is also seen as key.
He said that farmers and millers have stated that there will be a reduction in cultivation next crop due to the heavy losses that have occurred over the years.
Last year, Guyana produced some 635,000 tonnes of rice and in 2013 over 535,000 tonnes. The first crop for 2015 produced roughly 360,000 tonnes of rice. One of the key issues has remained export markets for Guyana's rice. The new administration has spoken of the need for brand new rice markets, but no agreements have yet been solidified. (Pushpa Balgobin)
Around the Web