SYDNEY, (Reuters) – Australian Prime Minister Tony Abbott survived a challenge to his leadership yesterday after his ruling Liberal Party voted down a motion to unseat him after weeks of infighting, but the attempted revolt appears likely to weaken his grip on power.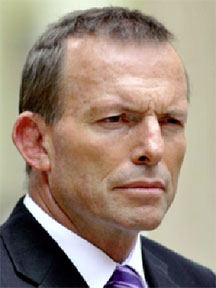 In a secret party room ballot, a vote to declare the positions of party leader and deputy leader vacant was defeated by 61 votes to 39, a party official told reporters.
In a short televised statement following the vote, Abbott insisted the turmoil was over and called for unity within the conservative party and the country.
"The Liberal Party has dealt with the spill motion and now this matter is behind us," Abbott said.
"We think that when you elect a government, when you elect a prime minister, you deserve to keep that government and that prime minister until you have a chance to change your mind."
Still, a consensus appeared to be forming that the large number of votes against Abbott indicated a lack of support so damaging as to potentially render him a lame duck.
Around the Web