MEXICO CITY, (Reuters) – Mexico captured its most wanted drug lord yesterday, former primary school teacher Servando "La Tuta" Gomez, and delivered a boost to a government battered by gang violence.
The 49-year-old gang boss was the prime target of President Enrique Pena Nieto's effort to regain control of Michoacan, a western state wracked by clashes between Gomez's Knights Templar cartel and armed vigilantes trying to oust them.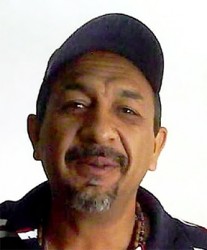 The arrest comes as Pena Nieto seeks to quell public outrage in Mexico after the late September abduction and apparent massacre of 43 trainee teachers by corrupt police in league with gang members.
That incident triggered Pena Nieto's deepest crisis. Attorney General Jesus Murillo, under fire for months over his handling of that investigation, will step down, a senior government official said on Friday.
An announcement about the change would probably come later on Friday, said another official, from Murillo's office.
After months of intelligence work, federal police said they captured Gomez and some people with him early in the morning at a house in the Michoacan state capital of Morelia. However, some local media said he was caught while eating at a hotdog stand.
Police said no shots were fired.
A police spokesman said Gomez would be brought to Mexico City later in the day to make a declaration.
Hitting the campaign trail ahead of local elections, Pena Nieto yesterday paid tribute to Mexico's security forces for capturing "a criminal who was so wanted and who had generated an atmosphere of uncertainty and immense criminality."
Around the Web