WASHINGTON (Reuters) – US President  Barack  Obama said he learned through news reports that Hillary Clinton used a personal email account for official business while she served as his secretary of state, CBS News reportedyesterday.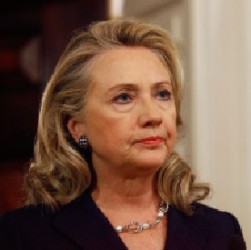 "I'm glad that Hillary's instructed that those emails about official business need to be disclosed," Obama said, according to an excerpt of an interview with CBS released by the network.
Clinton, seen as the front-runner for the Democratic Party's presidential nomination in 2016, said on Wednesday she wanted the State Department to release the emails quickly.
"I think that the fact that she is putting them forward will allow us to make sure that people have the information they need," Obama said in the interview, versions of which will be aired on Sunday morning on CBS.
"The policy of my administration is to encourage transparency, which is why my emails, the Blackberry I carry around, all those records are available and archived," Obama added.
Around the Web