Fast-forward the clock 23 years later and Pakistan, the 1992 Cricket World Cup (CWC) winners find themselves in familiar territory as the Misbah-ul-Haq led side seeks to replicate events of the past at the origin of their first title win, decades ago.
After faltered attempts in the 1975, 1979, 1983 and 1987 CWC, Imran Khan, an ambassador of Pakistan cricket and an iconic figure in the game's rich history, led his team to the final of the 1992 tournament which they would eventually win.
Ex-Pakistan skipper and batting legend in his own right, Inzamam-ul-Haq, hammered a 37-ball 60 to help Pakistan beat New Zealand in the semi-final by four-wickets. Another legendary Pakistan cricketer, Wasim Akram, was clinical in the 22-run win over England in the final after removing veteran Allan Lamb and Chris Lewis in consecutive balls which enabled Pakistan to eventually claim their first and only World Cup title, to date.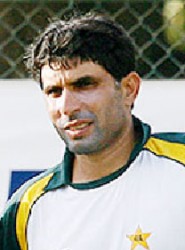 The unpredictable Asians will open their Group B CWC 2015 campaign against the defending CWC champions' India before attempting to further unsettle the under-fire West Indies, a team also classed as unpredictable, in the first two high-intensity encounters of the competition.
Batting – Players to look out for
Pakistan players are known to be ruthless when it comes to batting and their contemporary crop of batsmen are no different from the Anwar's, Inzamam's, Khan's, Miandad's, Haniff's and others who dominated world cricket in the past.
They might be less classical then the aforementioned men, but highly-talented and highly effective. However, following the recent loss of Mohammad Hafeez, who was ruled out with a calf injury, his replacement, opener Nasir Jamshed, provides much fire-power at the top minus the asset of bowling.
Ahmed Shehzad – at 23-years-old, the opener from Lahore has already scored six One Day International (ODI) centuries from 58 matches, courtesy of his dashing approach to the game, backed up by recent ODI scores dating back from December 14 to February 3 of; 55, 37, 54 and 113. The right-hander will be a key figure in the Pakistan top order who will need to provide a platform for his team.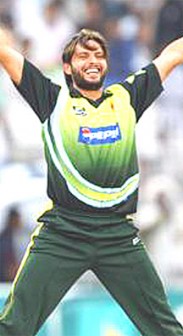 Nasir Jamshed- is an opener of immense talent, the 25-year-old has endured a period of self-assurance and worth in the side after being dropped after the New Zealand/ Pakistan series back in December of 2014. He has since found his touch in the domestic circuit and will be keen on adding to his three ODI tons now that another chance has presented itself.
Younis Khan- No introduction is needed for the 37-year-old batting maestro who has more than 7,000 ODI runs with seven hundreds and 48 half-centuries which he gathered over his illustrious career.
The right-hander has been the glue of the middle-order for more than a decade and given his recent batting form in both Test and ODI cricket, his career averages of 18 and 19 in Australia and New Zealand respectively, doesn't make him less of a bother while his wicket will bring much ease and comfort to any opposition. Misbah-ul Haq – at 41-years-old, the Pakistan skipper is still regarded as one of the top batsmen in world cricket, a smooth character and a gritty, dependable yet at times dangerous striker of the ball, Misbah's reputation as his country's most successful skipper will be tested for what could be the last hoorah for the right-hander.
Despite not scoring an ODI century, Misbah makes up for it with an average of 43, nearly 5000 runs and 38 fifties, his tactical moves in the field as well as his presence makes him the big fish in the team's pond and one of the few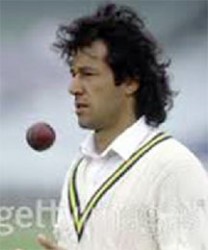 batsmen in the tournament who bowlers will not want to see plenty of.
Shahid Afridi- the most unpredictable, charismatic, dangerous, all-rounder cricket has ever seen, "Boom Boom" as he is commonly referred to, is undoubtedly the most feared batsmen in the side after his ability to make cricket balls disappear usually lurks every other ball he faces. Ever since he scored the fastest ODI hundred at the age of 16, Afridi has been a force to reckon with striking at a healthy 116.79 with nearly 8,000 ODI runs, six centuries and 39 half-centuries to add, seeing the back of this cricketer is usually the happiest moment for most oppositions.
Bowling- Players to look out for
With Umar Gul being overlooked, Junaid Khan missing out due to injury, for his illegal action and their secret weapon Saeed Ajmal recently being cleared to bowl but not in the team, Pakistan will rely heavily on the likes of Afridi and Yasir Shah in the spin department while the three-pronged left-arm pace attack of Mohammad Irfan, Wahab Riaz and Rahat Ali creates a formidable unit.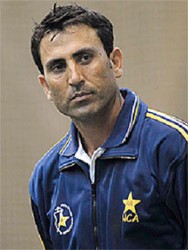 Apart from his batting prowess, Afridi is seven victims shy of 400 ODI wickets making him the leading wicket-taker in the current side. Over the years, Afridi's leg-breaks and googlies have been key weapons for his team and he is one of the few all-rounders in this year's CWC to have such staggering bowling figures.
Irfan- at seven feet tall, Irfan will relish the bouncy, seamer-friendly conditions in New Zealand and Australia and is already being touted by former South African Captain Graeme Smith as being a potential handful. The left-arm fast-bowler averages a decent 29 from the 40 ODI's played so far, while his 57 wickets have come at a strike rate of 36.6 making him a lethal operator and a possible nuisance for the Group B teams.
Riaz- with the absence of key bowlers in the side, the 29 year-old Riaz will need to make the most of his World Cup opportunity. With his ability to swing the ball away from the right-hander, the left-arm quick will also be a bowler to watch out for in the bowler friendly European conditions.
Shah- the right-arm `leggy' has made a superstar entrance to Test cricket with 27 wickets from just five matches but his ODI performance in this CWC will be watched closely. Touted as a spinner for the future, Shah has only played one ODI and has taken two wickets, his technique and temperament will certainly be tested.
Rahat Ali- a replacement for the injured Khan, Ali has demonstrated his skills as a left-arm seamer in the longer format of the game, snaring 31 wickets from 11 matches but is wicket less in ODI cricket having played just one match. He remains a wicket-taking prospect for his team.
Pakistan will be tasked with tackling the big three of India, South Africa and West Indies, while minnows Ireland, the United Arab Emirates (UAE) and Zimbabwe can prove to be thorns in their side if allowed. Can Misbah and his men become WC winners for a second time? Or will the unpredictability of the Pakistanis brig about another negative result on the grand stage?
Time will tell.
Around the Web