National Communications Network (NCN) Marketing Manager Raymond Azeez said yesterday that the network has made valiant attempts without success to provide coverage of the 2015 Cricket World Cup tournament which begins on February 14 in Australian and New Zealand.
During a brief telephone interview yesterday, Azeez confirmed with Stabroek Sports that he has indeed been in constant contact with the tournament's rights holder, Entertainment and Sports Programming Network (ESPN) about forging a possible way forward with regards to the broadcast of the tournament live on television.
"We would have been trying to contact CMC and IMC Sports Max, the two regional broadcasters who would bring sports to Guyana. The last Cricket World Cup came from CMC Barbados, but this World Cup's rights belong to ESPN cable and whoever is responsible for the telecast in this region would have sold it to ESPN," said Azeez.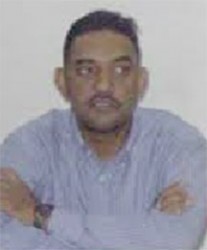 He also noted that ESPN was basically trying to promote cable and said that while the move is good for cable owners, it makes it difficult for persons without cable to keep abreast of the tournament.
"We made several attempts to negotiate and explain Guyana's situation and ask ESPN to give broadcast rights to NCN because 60 % of Guyanese do not have cable. We have been talking to ESPN. We are still waiting on them to waive that exclusive rights to cable and share it with us.
"We have explored everything, we even made an offer and we are awaiting a response. It's not a money making thing it is to bring cricket to Guyanese," said Azeez who also confirmed that NCN was prepared to negotiate with ESPN if necessary.
The Marketing Manager concluded by saying that NCN has its fingers crossed about a positive outcome surrounding the situation.
According to Azeez, he h is hoping that good sense will prevail in the situation and that all Guyanese can enjoy the tournament as cricket is the sport that brings Guyanese together.
Around the Web