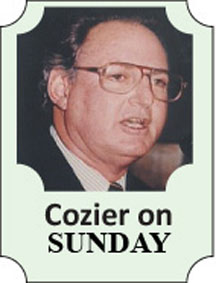 HE CONCERN was genuine, widespread and well-founded.
Clive Lloyd's appointment of Jason Holder as new West Indies captain for an initiation in South Africa against South Africa, one of the game's present powerhouses, followed by the pressure of the World Cup seemed too great a burden to place on the youngest of all West Indies skippers.
Holder was 23, had played just 21 ODIs and never led even of his native Barbados. His task coincided with an especially turbulent time, as Chris Gayle, the most experienced and prominent member of the team, openly seethed over the omissions of Dwayne Bravo and Keiron Pollard from the squad for the World Cup.
Bravo had been captain and spokesman for the players on the previous, ill-fated tour of India that prematurely ended when the withdrawal of the team. Had he been retained there is no certainty Holder would have so much as made the squad.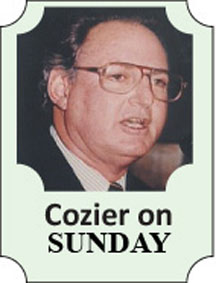 Along with a host of Doubting Thomases, my concern was over the timing of his elevation.
Holder himself rebuffed any pessimism at his first media conference. "It's something I'm up for," he stated amidst all the reservations that he wouldn't be.
As predictably difficult as the campaign has been, Holder has shown, in his 10 ODIs at the helm, the strength of character essential for successful leadership in any endeavour.
He oversaw a 4-1 thrashing in the five ODIs in South Africa and was yesterday awaiting results of the team's final pool match against the United Arab Emirates in Napier and the clash between Pakistan and Ireland across the Tasman Sea in Adelaide to determine whether they would advance to the World Cup quarter-finals.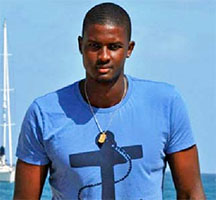 In spite of such a record, respect and admiration has come from prominent quarters.
In Australia reporting on the World Cup for various media, Brian Lara, a modern legend of West Indies cricket, saw Holder "developing into the kind of leader who will give years of service to West Indies cricket, given the right kind of support". He went as far as to expect him to eventually be captain in all three formats.
The West Indies' precarious World Cup position was triggered by a complacent attitude that led to defeat by Ireland in their first match. Much of their batting has been marked by reckless, top order hitting, the bowling has lacked discipline and too many of their players are not physically ready for the demands of professional sport.
They floundered at 87-5 against Ireland, 83-7 against South Africa and 85-7 against India. Their difficulties have been compounded by 58 wides and seven no-balls (followed by the resulting free hits), all presenting unearned runs to the opposition.
Holder's bowling has not escaped the heavy punishment in South Africa and the World Cup or criticism for some of his tactical decisions. He hasn't allowed either to undermine his belief that he is "up for it".
In his second match at the helm, against South Africa in Johannesburg, he was pummeled for seven sixes in conceding 91 from nine overs as the marauding AB deVillier's 149 off 44 balls powered his team to the second highest total in ODIs.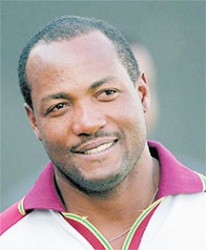 When the West Indies were skittled for 122 in the next match, Holder might have headed back to his hotel room, locked the door, plonked his 6 feet-7 inch frame on the bed and covered his head with the blanket in self-pity.
Instead, he summoned his players, all his seniors and among them three captains before him, and basically gave them a stern talking to. Their only victory in the series followed in the next match.
When deVilliers' unbeaten 162 off 66 balls mugged them again in the World Cup pool match in Sydney, Holder chose to bowl the closing overs himself. It exposed him to one of one-day cricket's most spectacular canings.
He was taken for 34 and 30 from his final two overs as his pitch map on the TV screen became as mottled as a spilt box of M&Ms.
He said afterwards that all he could think of was how to get deVilliers off strike. It was an unpretentious admission.
Yet again, Holder didn't take refuge in his remote hotel room.
"It's cricket. You have good days, you have bad days," he said.
For the moment, he had another tough match, against India in Perth, to concentrate on. "I'm not too disheartened from it. I'm just looking forward to coming back stronger."
DeVilliers remained only briefly in his thoughts in Sydney. With a target of 409 clearly out of reach, the need to at least limit damage to the net run rate apparently didn't dawn on his top-order batsmen. From 63-7, Holder showed them the way with a composed 56, Denesh Ramdin and Jerome Taylor followed and the last three wickets yielded 88.
The pattern was followed against India a week later. Responding to questions over why he decided to bat on winning the toss, Holder maintained that there was nothing wrong with the pitch, just the top-order batting again.
It was a point he proved with more level-headed application; his 57 carried the total from an abject 85-7 to 182 all-out that, at least, presented his fast bowlers with a flicker of hope. It was eventually extinguished and India scraped to victory by four wickets.
Lara berated "several of the so-called senior men on the team (who) should hold their heads in shame after watching how sensibly he (Holder) batted".
Jarrod Kimber, reporting on the match for ESPNcricinfo, put it succinctly: "Holder made mistakes, but without him, there would have been no mistakes to make. Holder opened up the match. Holder held the match up. Holder made the match a match."
As captain, Holder's task is to now make the team a team.
Around the Web