The Golden Jaguars will play their fourth international fixture in recent months at the Andre Kamperveen Stadium today from 19:00hrs in the Dutch nation.
The enter today's match on a high note after securing two wins and a draw in the three matches played since their readmission to the international circuit.
Victories over St. Lucia and Grenada by 2-0 margins respectively and a 2-2 draw with Barbados highlight their recent undefeated three match resume under head coach and Trinidad and Tobago native Jamaal Shabazz.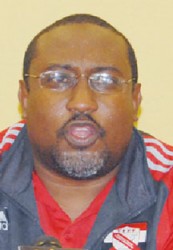 Despite Guyana's current form, an overall analysis of the numbers will illustrate the historical dominance of the Dutch nation who lead the head to head record 13-6, with six of their encounters ending in a stalemate.
Due to their winning record, the Dutch nation leads the scoring aggregate, outshooting the Guyanese by a comfortable 41-28 margin. In terms of the official FIFA ranking, the Guyanese currently sit 155th on the list due in part to their recent record.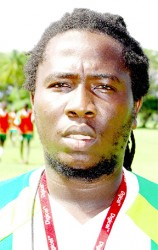 The Golden Jaguar's best ever placement was 86th achieved in November 2010. Suriname on the other hand, current sit 14 places behind, with their best ever position being 84th. This was achieved on August 2008.
However, a closer inspection of the figures would highlight that the last 10 meetings between the nations have seen the Dutch rivals securing a marginal 5-4 win record, with the only one draw being recorded during the period on August 10th of 2008.
Similarly further analysis of the statistics show that the last five meetings have seen Guyana secure two wins, a draw and two defeats against their Dutch adversaries. The Golden Jaguars' two wins within the aforementioned period include the two most recent meetings.
In their previous showdown, Guyana defeated the Surinamese 2-0 on October 2010. Prior to that win, the Golden Jaguars also defeated the Surinamese in their penultimate matchup 1-0 on October 28th 2009. Suriname's last win against Guyana came on June 22nd 2008.
Without the services of several of their overseas-born and based players, the Guyanese match day squad will be selected from the likes of Dwain Jacobs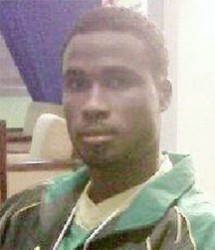 (Captain) Derrick Carter, Akel Clarke, Jamaal Smith, Colin Nelson, Solomon Austin, Joshua Brown, Adrian Butters, Kris Camacho, Vurlon Mills, Daniel Wilson, Konata Manning, Clive Nobrega, Eon Alleyne, Amos Ramsey, Sheldon Holder, Pernell Schultz and Kevin Beaton.
On the managerial side, Wayne Dover will be in his customary Assistant Coach position while Mark Xavier and Faizal Khan will serve as the Managers of Commercial and Operations respectively.
Andrew Hazel will act in his familiar role of Goalkeeper Coach while Trevor Burnette and Anson Ambrose are the Equipment Manager and Physical Trainer correspondingly. Completing the management staff is Beverly Nelson.
Can Guyana maintain their recent positive outings against familiar rivals Suriname or will they crumple under the side's overall historical record? That question will be answered today.
Around the Web