Cycling action returns to the inner circuit of the National Park today for the staging of the 11th annual Hand-in-Hand Insurance multi-race programme.
The Hassan Mohamed-organized event rolls off at 09:00hrs and is scheduled to attract the cream of the local wheelsmen since the Ounce of Gold 80-mile road race and the Tour of Guyana looms.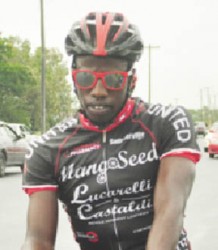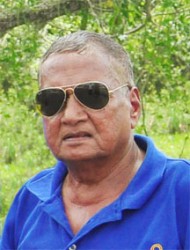 Team Gillette Evolution's Orville Hinds carted off the top honors of the feature 35-lap event last year in a scorching one hour, 16 minutes and 35 seconds.
He will be on his saddle in anticipation for a repeat however, with the likes of Alanzo Greaves, Paul DeNobrega, his Team Gillette Evolution club mates, Michael Anthony, Raul Leal and Akeem Wilkinson) in sublime form, Hinds will be hard pressed to continue his winning streak.
Riders from Team Coco's, Team Alanis and Carlton Wheelers will also be aiming for the top podium spots.
Other events that will roll off include: the 12 to 14 years boys and girls (3 laps), veterans over-50 years (5 laps), veterans over-60 years (5 laps), upright cyclists (5 laps), BMX boys open (3 laps), BMX boys 12 to 14 years (3 laps), BMX boys 9 to 12 years (3 laps) and BMX boys 6 to 9 years (3 laps).
The Juveniles along with the Veterans Under-50 races are slated to be keenly contested.
Junior Niles (Veterans Under-50), Stephano Husbands (Juveniles) and Damien Sookdeo (Mountain Bikes) were the top bikers in their categories last year.
A representative of the sponsor is expected to be on hand to assist in the presentation of prizes to the top performers. Also tomorrow, the company will continue its trend of distributing three brand new bicycles and helmets to three young standout bikers.
Around the Web