Story and photos by Joanna Khan
Vriesland is a tiny village on the West Bank Demerara, which has been in existence since the late 1800s. The name of the village is of Dutch origin. Vriesland is also the name of a famous Dutch writer, Victor Emanuel van Vriesland (1892 – 1974) who won numerous awards. There was however, no account of just how the village got its name.
Residents raised their hands in greeting and there were smiles from familiar faces here and there.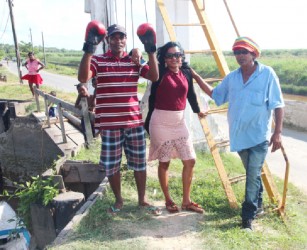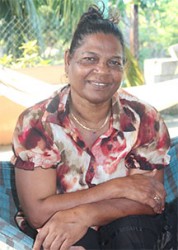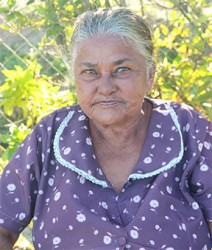 In the quiet of the day, a woodpecker pecked away at a post and a crane (bird) stood in the cool of some water flowing out of a culvert. Overhead, an electric cable was lined with birds chatting with each other. Scores of sheep following a familiar path on their way to graze baaed to each other.
Nearly every yard had a fruit tree or two: cherry, mango and gooseberry were some of the prominent ones. Fields of cane waved in the sun and harvesters could be seen among them; some standing, a few pulling a punt and another driving a tractor.
Carefree little boys towed each other on their bikes and bird cages swung from the handles as they went by. A few friends shouted in greeting and a few "How are yous?" were asked. A group of men just back from working their boats in the river were having a drink and vendors and shopkeepers chatted with customers.
A villager was using a shovel to remove dried mud left on the road by a hymac that previously cleaned the drains. She stopped when asked if there was anywhere high enough to get a proper photo of the now abandoned airstrip. There wasn't but she immediately remedied that by grabbing her cutlass, climbing a nearby tree and chopping off a few branches to improve visibility.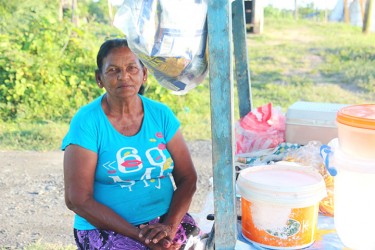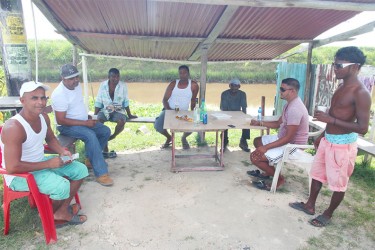 Seated on a bench was her neighbour Lucille Razack called 'Auntie Lou', who happens to be one of the oldest residents in the village. Though in her 70s and with a memory that's not so good, she still remembered leaving Albouystown and going to Vriesland to live after getting married at the tender age of 13. She recalled that the place was filled with bushes, even the road was covered with weeds here and there.
A little further on was Shirool Mohamed Called 'Auntie Bibi,' who had had open heart surgery just around two months ago. She was born and raised in Vriesland. Smiling, Auntie Bibi reminisced about the olden days when villagers lived like family. At that time it was considered wrong to marry within the village, she said, so you had to find a spouse outside the village since they considered each other brothers and sisters. Whenever there was an upcoming wedding, villagers would be at the wedding house long before the auspicious day to make preparations.
She also recalled the estate houses built in the mid-1900s, of which only one remains today.
Some of the very first families to have settled in the village were the Robertses, the Foos, the Khans and the Aprils.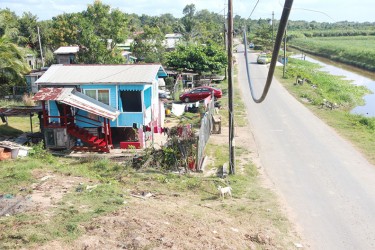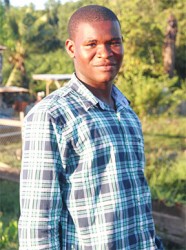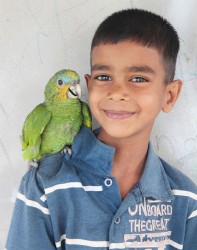 One of the granddaughters of the Aprils, Auntie Yvonne, who is in her 60s now, spoke of the houses before the canefields were planted; She said people sold their land and houses to the Booker brothers who ran the sugar plantation, today called the Wales Sugar Estate. She said the logies that once housed plantation workers, are no more today. Today there remains a bridge, the only one that links the village to the cane fields. It is called "Chicken Bridge" after her grandmother, who was nicknamed "chicken lady" since she sold chickens.
Former soldier Michael Foo was the first soldier in the village and is still the only one to date. He is the grandson of one of the first villagers, Joshua Foo. He spoke of attending school which was also a church two miles away called Potosi. The road then was made from burnt wallaba wood and mud and when the rainy season came the mud was knee deep. "Before the houses and the canefields, the land was a pasture," he says. He recalled crossing over to the pasture with his brothers to pick fruits such as cashews, mangoes and jamoons.
Today the village has come a long way. It has water, electricity and landline phones but he dislikes the fact that for years they've been asking for drainage and irrigation for the sea dam and nothing has been done about it so far. Whenever it rains, it floods and he wishes that the relevant authorities would address the situation soon.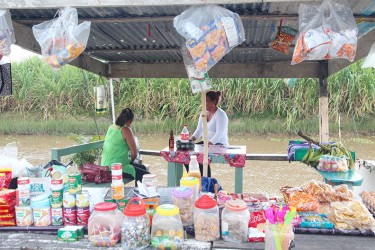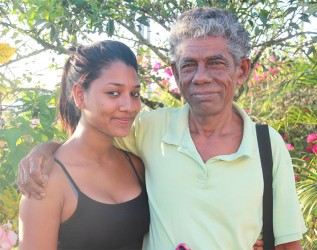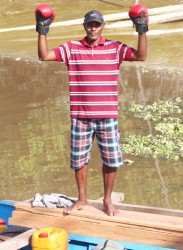 2013 GT&T Bollywood Star and singer who also placed fourth in this year's Chutney competition, Halima Khan said her village is a united village; peaceful and quiet. "A village free of crime," she said. A phrase echoed by other villagers.
The workers in the village are mainly sugar workers, fishermen and shopkeepers. Vriesland has also produced doctors, nurses, teachers and not forgetting singer Halima who expressed a wish to see that the now condemned airstrip, which is overrun by bushes, cleared so the youths can return to playing their cricket and other games there.
This Easter Vriesland is expected to be bright since every Easter the airstrip and the road that runs along it is filled with families from neighbouring villages picnicking and flying kites.
Ivan Singh also known as Bro Scott who lives in the vicinity of the koker, recalled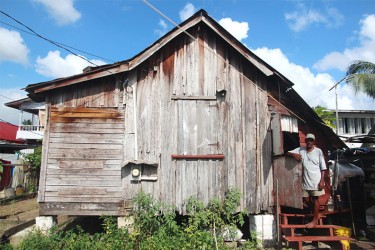 going to live at Vriesland over 50 years ago when he was in his mid-20s. He spoke of the koker being there all those years ago and of fishermen mooring their boats at the koker even before his arrival. Uncle Scott would fish at the koker now and again as a hobby and would often gave away most of his catch to the neighbours, something he takes pleasure in doing. He said his village is quiet and free of crime and he loves living there.
Around the Web