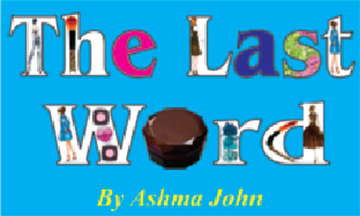 Once a month on a Saturday, between the hours of 6 am and 10 am, Dennis Street experiences a severe traffic jam. Women from all walks of life, wait patiently for the gates at Lot 85 to be opened at 7 am to snap the supposed best deals in town. Men and children are left in their vehicles to wait whilst their partners/mothers rummage through racks to find the best deals. The event, Wholesale Fashion Square, which is geared specifically at women's fashion and accessories, is not like anything else I have ever experienced in Guyana. It reminded me of Next's 5 am Boxing Day sale in the UK and Black Friday in the US. The mood and tone set were unbelievable. As I entered I felt at times as if all of the women in Guyana were at this sale. The term super cramped is an understatement.
I know you are wondering about the type of clothes on sale that would get any woman to queue up at 6 am. The brands available were Forever 21, Kenneth Cole, Guess, Jessica Simpson, to just name a few. Most can be categorized as brand name diffusion lines or as discount labels, like K-Mart for example. In comparison to retailers on Regent Street, the Arcade and even the Twenty One store on Sherriff Street the prices were at least 40% cheaper. The prices were the main crowd pullers and the cause of the fashion hysteria at Dennis Street. The genre of products available comprised handbags, clothing, sunglasses, shoes, shapewear and underwear, fragrance among other things.
After spending the first 30 minutes trying to move around the tent concept backyard pop-up shop, I came to the conclusion that a lot of women are very brand oriented and also more and more of them are becoming economically savvy. Women want fashion deals. I kept hearing comparative price analyses being made as they tossed the garments around to each other. From what I observed, it would appear as if the main buying motivator was impulsion however and not any general love for the items. The clustered and cramped stimulation pushed buyers even more into thinking that it was unnatural to be there and not pick anything up. Everyone was buying so whoever wasn't had to be missing out on something.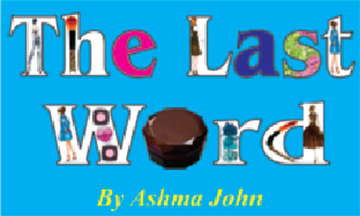 I think the idea of the sale is a well-crafted one as it gives consumers another option and more control of their finances – it ends the high price hostage retail atmosphere. How you choose to address bargain sales is entirely up to you. I personally do understand the feeling of capitalizing on foreign products for cheap prices. As it is now we hardly get deals and the only place you seem to get a 'bargain' right now is at a Chinese store and that itself is not necessarily true as the quality is usually extremely poor.
The next sale date is scheduled for April 25. If you do decide to go here are some guidelines:
Facebook investigation: Because of the congestion and taking into consideration some consumers may be claustrophobic and may have probably never experienced a Black Friday sale, my advice to you is to first browse the items online and decide if they are to your liking before you decide to sacrifice your Saturday morning lie-in. They usually post the cream of the crop items online first and announce which brand will be mostly featured.
Know your onions: I hate having buyer's remorse or participating in impulsive shopping. I think it's a bad habit to develop. Sometimes we aren't aware when we are doing it. Buying because others are buying never ends well. Cross-examine your closet, be honest about the things you need and want before you go to the sale. If you have enough camisoles don't buy more because they are selling dog cheap. Make a list before you go. This will help you filter through the items quickly and appropriately.
Labels: I find consumers are becoming more and more obsessed with labels. They don't necessarily care about if something is genuinely beautiful or not. Once it has the MK logo, Jessica Simpson logo, Kenneth Cole logo etc they are convinced they should buy. This is okay but in most cases, you end up hating them after a while. Ensure you are aware of your personal style and you choose accordingly. They are many great finds at Wholesale Fashion Square so choose wisely.
I ended up at the sale because I had heard of it from my sister who attended the previous month and she literally made it seem like Outnet's one pound sale. You may find the reality of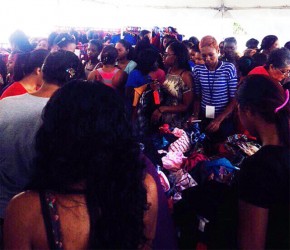 the sale different however. I didn't get anything because I wanted to honestly experience and reflect on my first outing at what is now a monthly shopping festivity for women. Looking back I would definitely go back to stock up shape wear and undergarments. I think this category was the cream of the crop. Who doesn't need good bras?
www.online-runway.com
https://twitter.com/theonlinerunway
http://instagram.com/theonlinerunway
Around the Web