Victoria amazonica commonly called Victoria Regia is native to the shallow water of the Amazon River, Guyana and the Guianas.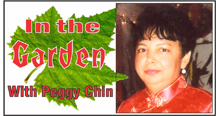 Victoria Regia was named in honour of Queen Victoria of England. It was discovered by Robert Schomburgk in 1837 in the then British Guiana.
Victoria Regia is Guyana's national flower and is depicted on the Coat of Arms.
Victoria Regia is well known for its huge circular leaves and is the largest water lily in the plant family Nymphaeaceae. The leaves of this water lily are approximately 9.8 ft (3 metres) in diameter on a stalk up to 26ft (8 metres) in length.  The upper surface of the leaves in a waxy layer that repels water.
These spectacular flowers are relatively short lived, lasting for only 48 hours or so. The flower is white on the first night, but turn pink on the second night. They are approximately 40 cm in diameter and are pollenated by beetles.
In 1849, the Royal Botanic Garden received viable seeds from British Guiana. Victoria Regia has since been grown in the tropical hothouses at Kew Gardens where it can be viewed by the public. It is also grown in Fairchild Tropical Botanic Garden in the USA, Germany, Australia and many other famous gardens around the world.
Here in Guyana it can be seen in the Botanical Garden, ponds and trenches. It is also on view at the Annual Horticultural Show in Guyana.
Happy 50th Anniversary Guyana!  Here's to our Golden Jubilee!
Until next week, Happy Gardening.
Around the Web