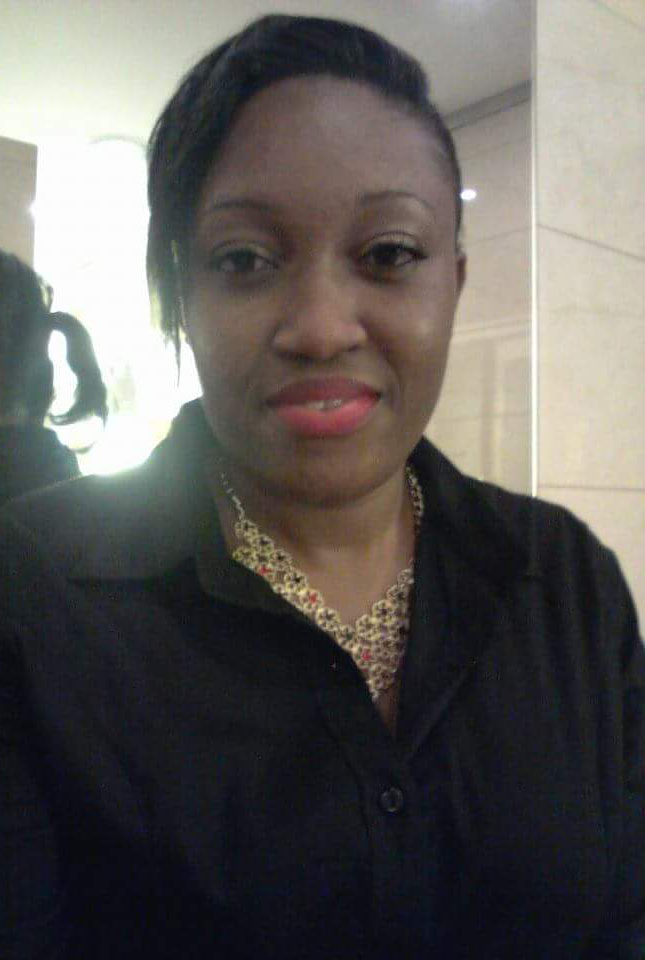 The taxi driver who was wanted by the police for questioning in relation to the murder of Simone Hackett turned himself over to the police on Friday evening, less than a day after his blood stained vehicle was found abandoned.
Crime Chief Wendell Blanhum told Stabroek News that the taxi driver surrendered on Friday evening to the police at Mahdia.
According to Blanhum, the man has since admitted to having knowledge of the crime. This newspaper was reliably informed that under interrogation he told investigators that he knew Hackett's reputed husband, Clevaughn Hamilton, who he had picked up in Georgetown on Saturday, April 16. He drove to the University of Guyana access road, where Hackett entered the car. He told police that while driving he heard her shout, "Aww! aww!" At this point, he said, Hamilton instructed him to drive to the dark spot, between Third and Fourth streets, Cummings Lodge where Hackett's body was later discovered.
Based on the information he provided to the police, Hackett's fatal wounds were inflicted while she was in the car, after which Hamilton allegedly dragged her body to where it was discovered.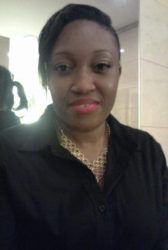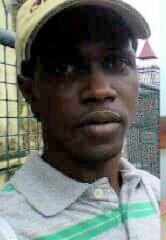 Blanhum said that during yesterday, the taxi driver, accompanied by detectives, visited the scene and pointed out the area where he was instructed to stop the car and from which point Hackett's body dragged. He also showed them where Hamilton allegedly threw the dead woman's cellular phone, but they were unable to recover it.
The police also took a statement from the driver's girlfriend, who reportedly provided him with household detergent which he used to clean his car after he returned home that very evening.
On Friday, the vehicle suspected to have been used in the commission of the crime, was discovered by the police in Mahdia.
Blanhum had told this newspaper that there were visible bloodstains on the seats.
On Saturday, April 16, around 8.30 pm, Hackett, 25, of 'C' Field, Sophia had left her home to pick up a package that she was told was sent for her son, who was celebrating his birthday on the following day. Hackett's sister was also due to be married that same Sunday and she was to serve as the Maid of Honour. However, she never returned home.
On April 19, her body was discovered by two schoolboys in a trench between Third and Fourth streets, Cummings Lodge.
While Hackett had told relatives that Hamilton had informed her that he was sending the package with a man named "Dexter" and that this person had called her to arrange a meeting, this newspaper was informed that it was the taxi driver who had been calling her claiming he was "Dexter".
Hamilton was charged with the crime on Friday, one day after he allegedly confessed to murdering her.
Hamilton, 37, of 96 Catherine, Mahaicony appeared at the Better Hope Community Centre before Magistrate Zamilla Ally-Seepaul and was not required to plead to the capital offence.
He was remanded to prison until May 18.
Sources close to the police had told this newspaper that Hamilton, while being questioned, revealed that he stayed in a city hotel during the day on Saturday and as night fell he took a taxi and went to a bus stop at the UG access road. He had told investigators that he met Hackett and the two had a conversation during which they walked in a southerly direction and as they walked along the road a heated argument ensued.
Hamilton had told investigators that while they were at a dark spot on the road he choked her from behind and inflicted the wounds. He then went back to the taxi that was waiting on him and subsequently left for Mahdia the said night.
Around the Web